Call Center Outsourcing Option, NurseLine, Create Rapid Growth for OB-GYN Practice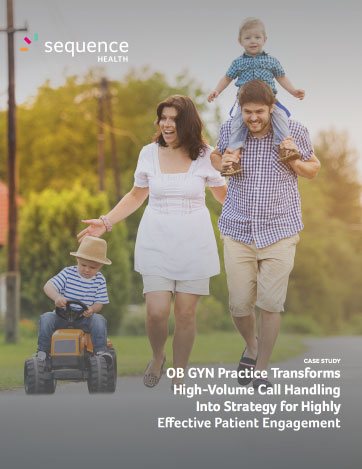 Download our healthcare case studies to learn about growing your practice and achieving successful medical outcomes using Sequence, our patient relationship management platform supported by Sequence Health's best-in-class patient engagement services including our call center outsourcing option, NurseLine, Medical Call Center, and digital marketing services.
Cindy Collins, an office manager at Mid-City OB/GYN in Omaha, Nebraska, was at the end of her rope. Working at a busy practice of six physicians, five mid-level providers and 32 employees, Collins referred to the atmosphere as "overwhelming and a nightmare." The problem was the practice had three front-office receptionists who were unable to handle the high volume of patient phone calls while properly assisting patients in the office.
Contact us to find out how our call center outsourcing options can help you care for your patients while reducing the effort on your part.