4 Tips To Grow Your Medical Practice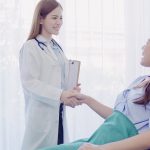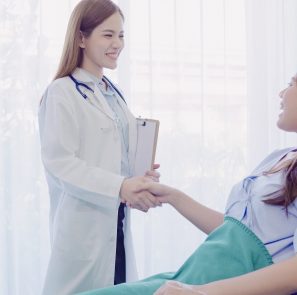 If you've recently opened up a new medical practice, let us first say: Congratulations! You've taken your first step from physician to medical entrepreneur. This is an exciting step in your life and, hopefully, will be the first of many great things to come for your new business.
You might have a little bit of anxiety for the future. Growing a medical practice is not easy, and it's not as simple as doing a great job as a doctor. That's part of it, but growing and running your own practice is just like growing and running your own business. After all, it IS your own business.
If you're like many doctors, then you want your primary focus to be on the patients. We're going to give you some tips to help you grow your medical practice while keeping your focus on patient outcomes.
4 Tips To Help Grow Your Medical Practice
Be active in your community.
As a physician, you hold a special place in your community. People inherently trust you much more and hold you in high regard because of your profession. If you run a practice, you're an important pillar of the community and you have to present yourself as such.
Join your local chamber of commerce or board of trade. Attend and/or sponsor events that happen in your local area, both virtual and in person. Provide articles and content for your local blogs and newspapers. Comment and provide conversation in local social media groups.
Get on social media.
Social media is here to stay, and in 2020 it's more important than ever. Social media is, for better or for worse, where people get their news, learn about local matters, connect with friends and family, and interact with their local community. Be where your people are!
Many physicians feel awkward about being visible on social media. You might consider it somewhat unprofessional. It's true that social media is NOT the place to post about sensitive matters. But, social media is an easy way to connect with your community and your patient base.
Get your patients to write honest reviews.
People trust review sites. When considering doing business with any local establishment, people often go straight to Google, Yelp, Facebook, Angie's List, or some other review site and take a look at what people are saying.
When you first start out, you won't have any reviews. But, as you start to get patients, you're going to want them to talk about their experiences with you. Simply have your front desk staff ask them to write a review and remind them via email to provide feedback on review sites. Don't incentivize reviews or ask them to specifically write a positive review. And definitely don't get fake reviews! This could ruin any trust that you build in your community.
Make your processes more efficient.
As you grow, bottlenecks in your operation will be exposed. Investing inefficiencies early will help you scale up effectively and will allow you to take on larger patient loads early on. You want to make sure that your administrators, nurses, physicians, and other staff are able to do their jobs effectively. Invest in technology to make it easy for your staff to access medical records, input charts, access lab results, and communicate with other practices for patient referrals.
Using a patient portal system is one of the first things you should consider. This will give patients easy access to their medical records, make it easier for them to schedule an appointment, and make it easy to give patients the educational material they need to manage their condition when they're not seeing you. Make sure your patient portal is accessible on mobile, as well!