5 Important Healthcare Call Center Metrics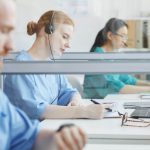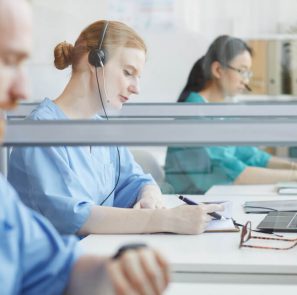 When you invest in patient engagement solutions, you want to know that they are doing more than just taking tasks off your hands; you want to feel confident that they work. To evaluate this, you need to know what metrics to look at.
Every industry has different metrics to look at. This means that when evaluating healthcare call center metrics, you won't be looking at the same things as for an online retailer. So, what should you be keeping an eye on?
5 Essential Call Center Metrics in Healthcare
1. First-Call Resolution:
In any industry, customers get frustrated when they have to call multiple times to resolve an issue. But in the healthcare industry, getting the runaround isn't just frustrating; it is downright dangerous. Before outsourcing your phone service, make sure the company's healthcare call center metrics reflect a very high resolution of concerns with the first call.
2. Agent Efficiency:
This metric of healthcare call centers measures how quickly agents are able to resolve questions and concerns. Patients don't want to spend an hour getting an issue taken care of, and depending on the situation, they flat out can't wait that long. Look for a good average time from answering the phone to call completion.
3. Response Time:
We've all been there: stuck on hold, waiting for an agent to get on the line. Most of us have a few horror stories about 30-45 minute waits. Once again, this is unacceptable and risky in the medical field. Ensure the companies you consider have solid healthcare call center metrics for response time.
4. Customer Satisfaction:
How happy are customers when they get off the phone with a given call center's agents? Any quality call center should be able to provide data from surveys completed at the end of each call. You want to get as close as you can to every patient being happy with their experience.
5. Customer Retention:
This one is harder to measure, but call centers should start their contract by evaluating how well a practice is retaining patients, then reassess this on a regular basis to determine how their work has impacted retention.
Are you feeling a bit overwhelmed at the idea of getting and assessing metrics for multiple call center companies? Turn to Sequence Health.
We offer a full slate of solutions related to patient engagement and experience that will help you better meet the needs of your clients.