5 Ways to Attract New Patients from Local Employers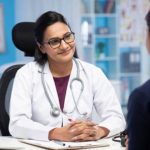 Patients are a crucial part of any healthcare practice. A practice's profit and longevity heavily depend on its patients' number and health. Attracting new patients from local employers effectively increases your patient base, but it takes effort and strategy.
Read more: What Is Patient Retention and Why Does It Matter for Your Practice?
Here are five ways to attract new patients from local employers:
1. Utilize Online Job Boards
Use online job boards to get more patients to your clinic. These websites make it easy for potential patients to find your practice, and you can post local job openings for any specialized positions you need to be filled. Additionally, you can use these sites to target specific populations and advertise relevant services.
2. Leverage Social Media Platforms
Social media platforms like Facebook, Twitter, and Instagram can effectively reach a local audience. Creating content specific to the local area that resonates with your target audiences is essential. This could include stories about events happening in the community, success stories from customers, or even shareable content related to health topics relevant to locals. Additionally, it would help if you focused on engaging your local audience by responding to comments and inquiries and proactively starting conversations with the community.
3. Offer Discounts to Employees and their Families
Healthcare providers can also offer discounts to local companies and their employees. This is a great way to build relationships with local employers while giving back to the community. Consider setting up a special rate or package for local businesses and discounted services for their employees and families. Offering discounts on preventative care, such as an annual physical exam or flu shots, is also a great way to encourage employee wellness and demonstrate the value of preventive care for businesses. This promotion can help healthcare providers build relationships with local employers and increase their patient base. Additionally, offering discounts to employees may lead to referrals from satisfied customers who will refer friends and family members looking for similar services.
4. Invest in Local SEO
SEO or search engine optimization is essential to any digital strategy, and local SEO is no different. Local SEO helps businesses to get found in local searches by optimizing their website and offsite presence for proximity-based keywords. This can include ensuring that the company's address, contact information, and services are accurately listed on directories (like Yelp or Bing) and optimizing content for local keywords. Furthermore, building links to and from local businesses is a great way to boost rankings in local search results. This can include participating in industry associations or networking events, getting press mentions and reviews, and joining online conversations with other local businesses.
5. Create Customized Content
Customizing content is one of the most effective strategies when marketing your local business. Creating unique content that speaks directly to your target audience will help you stand out from the competition and increase engagement with your brand. Focus on creating content tailored to the needs and interests of your local market, such as posting about local events or offering tips and advice related to your business.
Call Sequence Health for the best patient tracking system for local companies. With our proven success in helping organizations increase patient engagement and satisfaction, we're the leader in healthcare technology solutions.