Use These 5 Methods to Improve Local SEO for Medical Practices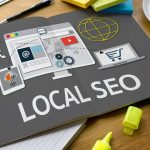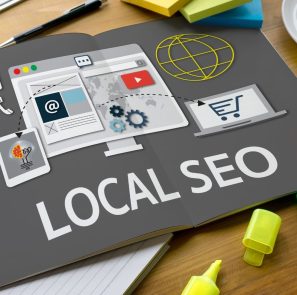 If you're a medical practice looking to improve your local SEO, you're in the right place. In this blog post, we will discuss five ways that you can optimize your website and generate more leads from potential patients in your area. Improving your local SEO is a great way to attract more patients to your practice, and it's easier than you might think! Let's get started.
1) Figure Out the Right Keywords and Weave Them In
One way to improve local SEO for medical practices is by optimizing your website for relevant keywords. Potential patients in your area are likely searching for doctors or medical practices using certain keywords, so it's important to make sure that your website appears in those search results. You can use tools like Google AdWords Keyword Planner to research which keywords are most relevant to your practice.
2) Add Your Geographic Location to Those Keywords
Another way to improve your local SEO is by adding your geographic location to relevant keywords. This will help potential patients in your area find your website more easily. For example, if you're a doctor in Los Angeles, you might want to use the keyword "Los Angeles doctor" on your website.
3) Get Testimonials From Your Patients
Another way to improve local SEO is by generating positive reviews and testimonials from local patients. People trust online reviews as much as personal recommendations, so having a strong reputation online is essential for attracting new patients. You can encourage patients to leave reviews by adding links to review sites on your website or sending follow-up emails after their appointment.
4) Claim and Optimize Your Google My Business Profile
One way to improve your local SEO is by claiming and optimizing your Google My Business profile. Your GMB profile is what appears in the "Knowledge Panel" when potential patients search for your practice on Google. Make sure that all of the information on your GMB profile is accurate and up-to-date, including your business hours, address, and contact information. You should also add photos and posts to your GMB profile to give potential patients a better idea of what your practice is all about.
Learn more about this by reading Google My Business: A Guide for Doctors.
5) Target People in Your Geographical Area With Paid Campaigns
Finally, another way to improve your local SEO is by targeting potential patients in your geographical area with paid campaigns. You can use tools like Google AdWords to create targeted ads that will appear when people search for relevant keywords in your area. Paid campaigns are a great way to reach new patients who might not be able to find your website otherwise.
Now you know a bit about how to use local SEO to grow your medical practice. If you follow these tips, you should see a significant improvement in your local SEO and an increase in the number of new patients at your medical practice. Don't forget to keep track of your progress so that you can continue to fine-tune your healthcare SEO strategy and get even better results! Thanks for reading.
If you need assistance with your medical practice's local SEO, Sequence Health can help your medical practice succeed, please visit our website or contact us now.