How To Attract More Patients & Increase Patient Volumes for Your Medical Practice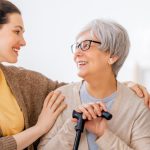 Medical practices, at the end of the day, are businesses that need adequate numbers of patients in order to operate profitably and smoothly. It's not enough to be an excellent physician; medical practices need to be visible and trusted in order to attract patients.
So what are some tactics to increase patient volumes and attract patients to your medical practice? We've prepared a list that you can implement in your practice.
Tips For Increasing Patient Volumes
Engage With Your Community
As a physician, you are an unbelievably important member of your community. People trust you with their lives, or at least with certain aspects of your health. You're a pillar of the community, whether you want to be or not. Take advantage of it!
Join your local board of trade or chamber of commerce and attend meetings. Show up to local events. Don't be afraid to sponsor whatever's going on in town! Seeing your name and your practice's brand name as a sponsor will make people feel like you're more familiar to them.
Utilize Social Media To The Fullest
Everyone's on social media, and you should be too. But it's not enough to just be ON it: you need to flaunt it! Simply posting articles and sharing info isn't enough, although it's a good start. Use your social media as a showpiece for how you engage with the community and what you're able to do for your patients.
Maintain a strong follow-up system.
Following up with patients regularly is a must in medicine, but it's not just for the patient's health. Keeping existing patients is the easiest way to maintain patient volumes, because they already know you and trust you.
Good follow up systems are timely, provide relevant information to the patient, and aren't perceived as spammy.
If a patient has a bad experience with you, it's up to you to figure out why it is and how you can use their information to improve going forward. Following up with them is an excellent way to get this info as well.
Make things easy for patients online.
Patient portals are a wonderful thing for medical practices, but patients often find them confusing. You want your website, your patient portal, and your online scheduling system to be super easy to navigate and use for the patient.
If your patient finds working with your practice to be easy and effortless, they're more likely to have a good experience with you.