6 Best Ideas for Marketing Your Medical Practice in 2020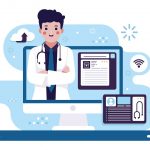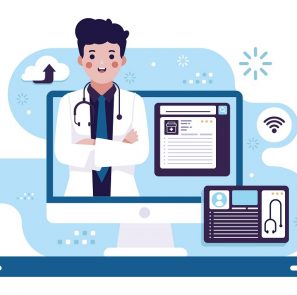 If you run a medical practice, you may have asked this question: "What's the best way to get the word out?" Marketing your practice may seem complicated because of all the regulations surrounding it, but it's still important to do. Without marketing, it'll be harder for people to know who you are and what you do.
So how do you market your medical practice online? Here's how.
6 Ideas for Marketing Your Medical Practice
Send Promotions to Existing Patients
Your patient list is a goldmine. They've got a higher level of trust because they've already used your services. For this reason, focusing your promotional efforts on existing patients is much more likely to produce a return on investment.
It's important to keep HIPAA regulations in mind. Don't use medical data to create promotional material. At the same time, you want to keep your promotions as targeted as possible without using medical data to do it. Separating by demographic or ZIP code can help you send promotions to those who need it most.
Create Videos with Your Physicians
Your physicians have a wealth of knowledge that can be shared with the world. By creating videos with them in it, you can share that knowledge while providing good marketing material for your practice.
If your physicians become authorities on social media, your practice by extension becomes associated with that authority. This makes you a more attractive choice for prospective patients.
Ask for Honest Reviews from Patients
People trust reviews more than they trust marketing. For this reason, if you know your patients are having good experiences, you want them to share those experiences with everyone!
You can ask for honest reviews from patients by sending them emails, postcards, or by simply asking them when they leave. Ultimately, you want to have a system for getting patients to leave reviews on various platforms.
Guest Blogging
If you want your practice to be presented as an authority, there's no better way to do so than by appearing on other people's content. Guest blogging is a great way to do this.
Websites need excellent blog content in order to stay relevant. By providing blogs with content, you can give them what they need to grow while also putting your practice's name out there. This can also help your SEO efforts!
Targeted Digital Ads
Targeted ads allow you to get the word out about your practice while focusing your ad dollars on the people that are most relevant.
Keep in mind that even your ads and ad targeting need to remain HIPAA compliant. Targeting people based on condition is not allowed, and using electronic medical records to make advertising lists is also against the rules. Target based on what you know about a particular demographic, location, or interest.
Invest in Local SEO
Local SEO is the practice of using the search engines to make it easier for people in your local area to find you. This makes it so your medical SEO efforts are focused on people who are the most relevant to your business: that is, people who are in your operating area.
Some practices have a wider reach, but most practices focus on their local area. For this reason, local SEO should be your focus!