Today's Problem: Every effort to improve your digital presence hasn't made a difference. You have tried medical SEO (search engine optimization) on your own or you have hired an agency to do it, but your website still isn't ranking in Google search.
Patients are choosing other facilities because they're ranking higher online.
Maybe you have tried some of the advanced tactics that you researched, such as enhancing keywords, rewriting your content, and trying to understand how Google's complicated algorithm updates impact your website. Perhaps you have even gone a step further trying A/B testing web pages, creating custom landing pages, using long-tail keywords and backlinking as well as conducting social media campaigns – all to attempt to drive your rankings higher.
But despite trying all these strategies, you are still not ranking strongly on Google Page One and you continue to see your competitors ranking ahead of you.

Our Solutions: Sequence Health's medical SEO services are sure to give you amazing traction in Google search resulting in a dramatic increase of traffic to your website. More traffic means more leads for your healthcare organization!
Our highly-experienced SEO team has a proven track record of helping our clients rank much higher in the various search engines. This is due to both our SEO expertise and extensive knowledge of the healthcare industry.
Our medical SEO marketing is built on a deep understanding of both the fundamentals of SEO and medical content creation. Strong, engaging medical content is important because it creates a better user experience making it more likely that leads will convert to patients.
Having our expert team as your partner, gives you the best opportunity for ranking higher, so more potential patients find you online.
Having vast experience in healthcare, gives our team the ability to dig deep below the SEO surface. There are many SEO agencies out there that can do the standard SEO that normally works for any business, however doing healthcare SEO is another story.
Our team has insights into what patients are looking for, what keywords they'll use, what questions they'll ask google and what medical content they'll find compelling. Our healthcare expertise and SEO best practices together will lead to excellent measurable results which can be seen in our dynamic SEO reports.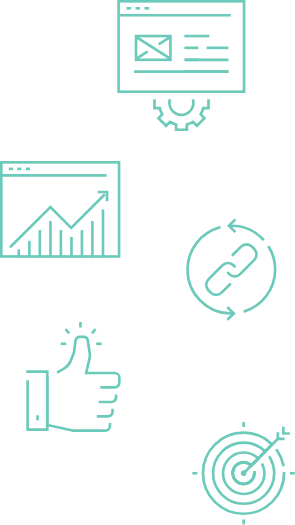 Sequence Health's Advanced SEO Strategies
On-page optimization
Optimized web page content
Keyword research and analysis
Call-to-action development
Blog creation
Off-page optimization
Competitor analysis
Link-building strategies
Social media strategies
Brand development
Content distribution
Reporting and analytics
Strategic planning
In-depth analytics
Partnership development
When Sequence Health takes over your medical digital marketing, we don't just hit the high points, such as adding a few keywords or building out your Facebook profile.
We start from the ground and build up, developing a medical SEO strategy based on your brand identity, your corporate objectives, and your current strengths and your competitors' weaknesses. Our strategies will identify where you can grow to help you reach your goals.
When your site is not getting the traffic it should, and you are not seeing conversions, let the marketing professionals at Sequence Health give your site a big boost with powerful medical SEO tactics, which effectively work to increase the presence of your site organically.
"Our Search Engine Optimization strategies work because we understand the healthcare industry. It's all we do. For more than 17 years, we have developed a deep understanding of what a potential patient is looking for when they search the web. We know how to put that information in front of them, so that they are drawn into your program."
– Rich Rosenzweig | Founder & CEO
FAQs About Medical SEO