Google My Business: A Guide for Doctors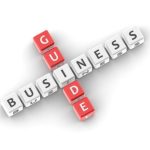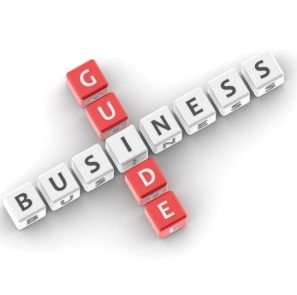 Your practice is just one of hundreds competing for local online visibility. Many doctors are taking advantage of the internet to grow their patient base and generate more revenue, but it can be difficult to stand out from the crowd.
This blog post will provide you with a guide on how to use Google My Business as a tool for building your healthcare practice's reputation and search rankings on Google Search and Maps.
What Is Google My Business?
Google My Business is a free service offered by Google that allows businesses to manage their online presence through the use of a business profile. This profile can include information about your practice, such as service offerings, hours of operation, location details, and more.
For instance: Your office's website should be optimized for local search engine results. Medical SEO on your website will get you far, but Google My Business takes you even further.
Google My Business allows users to manage their business profiles on Google Search and Maps, which are two of the most popular search tools today. As more people use mobile devices for internet searches, being found in local results is increasingly important to drive traffic to your website or physical location.
What Can I Do With A Google My Business Profile?
Google My Business for doctors provides you with a variety of tools that can be used to manage your online presence. Some of these include:
Creating or changing business information on Google Search and Maps.
Managing & generating the Google review link of your medical website for your customers.
Answering questions from people curious about your practice.
Uploading photos related to your practice, such as new or services, patient room renovations, or even updates to your waiting room.
How Can I Use Google My Business for Local Medical Practice SEO?
Claim Your Listing: You must claim any listings related to your business before being able to manage them. Even if a listing is automatically generated, this isn't very useful until you have ownership of it.
Optimize Your Google My Business Profile: Name, address, and phone number are often the most important details to include. Be sure that all information is fully visible on a desktop computer as well as a mobile device. Remember that you can add links from other websites in your Google My Business description section.
Enhance Your Presence: Once you claim your business information on Google My Business, most of the work is done for you. However, if your profile does not show up in local search results or has incomplete data, you may want to work on enhancing your presence.
Map Optimization: Location, location, location! The physical address of your business is the most important aspect for search engines and potential customers alike. Make sure you include directions from major roads or landmarks if your address alone isn't enough to get people there without confusion.
For more information about GMB for medical practices and how to make it work for yours, speak with Sequence Health. We are a comprehensive medical digital marketing service.
For more information on boosting online visibility, read our ultimate guide to healthcare SEO.