The Ultimate Guide To Healthcare SEO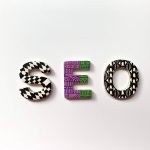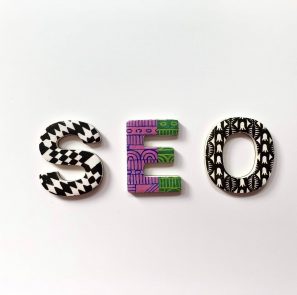 Healthcare marketing consists of a lot of moving components, but none as important as medical seo or "search engine optimization." Search engines are the gatekeepers to online traffic, and the name of the game in healthcare seo services is to get the search engine to rank your website on the first page of results in response to a user's query.
Healthcare SEO is a long-term strategy to improve the rankings of your healthcare practice website involving three techniques.
Rules and Methods for Healthcare SEO
1. On-Site SEO Techniques
The method in which your healthcare website is set up for code, images, and the written content has a marked effect on how easily search engines can find your practice.
Visible sitemap: Just like you need a map to find your way to a location not known to you, search engines need a sitemap of URLs or a menu to find your practice.
The Functionality of your website: Most consumers don't have the patience to sit and wait for a web page to load or spend time on a site that can't be viewed very well on their mobile phone. Google takes into account the Page Loading Speed and Mobile Responsiveness in it's ranking of your website.
Tags: Search engines crawl the Internet and are drawn to coding elements within a website that identify what the purpose of your website is. Tags are HTML coding that specifies the title of your web pages, brief descriptions of the content, keywords that identify your business, and alt tags that highlight the relevancy of images on your site.
Headers and Footers: H1 and H2 headers (titles and subtitles) within the content of your web page and Footers at the bottom of your page further identify the purpose of your website.
Links: Clickable hyperlinks embedded within the content of your web page also draw search engines to your site.
Content: Content is the vehicle that draws visitors and search engines to your site. Make sure you are posting regular content to your website that is up to date, relevant, and customer-centric.
2. Off-Site SEO Techniques
One of the most effective off-site medical seo techniques is the use of backlinks. Backlinks are links from authoritative, credible websites or directories within your field that point to your site. A referral to your healthcare website from your best friend Bob's auto garage is not as valuable as a referral from the Mayo Clinic.
How do you get Backlinks?
Put out a press release announcing the introduction of your practice or a new service.
Get listed in a medical or local area online directories. Many insurance companies provide online directories of physicians nationwide that accept their insurance.
Write an informative Blog Article or a Social Media post regularly.
Actively manage online negative and positive reviews of your practice.
3. Local SEO Off-Site Techniques
Google and other search engines scour your website for keywords and phrases that indicate where your business is located to rank your website in the search returns for local areas. Most consumers looking for an allergist want an allergist that is near their location. They may search using phrases such as:
"Allergists near me."
"Allergists in Atlanta, GA."
"Allergists near Marietta Town Center"
Makes sure that your healthcare practice 's name, address, and phone number frequently appear throughout your website and are accurate in directory listings.
Effective Healthcare advertising involves a healthcare seo strategy that optimizes your website through numerous strategies to advance your site up in the search engine results to top-of-page.