How To Generate a Google Reviews Link For Your Medical Practice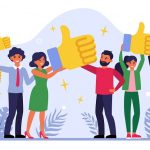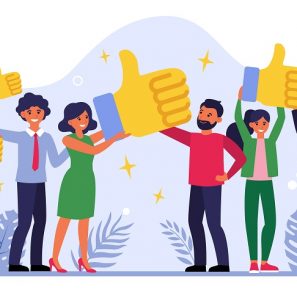 Online reviews have become extremely important for all types of businesses. It's been shown that people trust online reviews more than they trust the copy on your website. They want to read about a real experience that someone actually had and is willing to share. Not only that, but people's attention is driven more toward reading negative reviews than positive ones.
What this means is that it's paramount to make sure that people who have a good experience with you also talk about said experience. One easy way to do that is to create a Google Reviews link for your medical practice.
How To Create a Google Reviews Link for Local Doctor Reviews
This process is a very simple one and only takes a few minutes. It requires you to have your business already on Google My Business. If you don't have a Google My Business account, simply register for one and follow the directions: How to Set Up A Google My Business Account
Once you've confirmed that your business is visible on Google, just follow these steps:
Go to Google Places API
Type in your business's name and location
Get the Place ID for your medical practice
Now that you have your Place ID, all you have to do is append the ID to the following link: https://search.google.com/local/writereview?placeid=your place_id
You can put this link in automated emails, text messages, or on your website to make it easier for people to write a review.
The Importance of Google Doctor Reviews
People who are searching for medical services online are looking to see how good of an experience patients have had. Patients will often provide their own experiences by dropping a Google review. However, people who do review on their own are rare and often need to be reminded to do so.
People are likely to give a review if they've either (1) had an amazing experience and would absolutely go again, or (2) had a bad experience and want to warn others to stay far away from that doctor. Both are ways that patients help other prospective patients make decisions about who to see for their medical issues. It stands to reason, then, that a practice that has an abundance of good reviews and a dearth of bad ones would be more likely to get new business.
Of course, not all reviews are relevant. Some people may write reviews based on things that aren't in your control, such as insurance billing issues or isolated incidents. For this reason, you may want to invest in reputation management services. These companies will not only dispute and respond to negative reviews, but they will also help you get real positive reviews from your clients by giving you the tools needed to request these reviews.
One bad review can outshine several good ones, but it's important for a practice (or any business) to maintain a high ratio of good reviews to bad ones. This shows prospective patients that bad experiences are few and far between.
Sequence Health provides healthcare engagement solutions. They include healthcare marketing services, healthcare call centers to take a load off of your staff, and access to a powerful healthcare CRM that syncs with your program's EMR and website. Learn about Sequence Health's vast array of patient engagement solutions!