5 Tips for Getting Your Medical Website to the Top of Google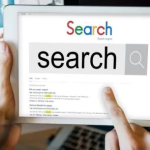 "How can I get my medical website top of Google?"
If you're a doctor or run a medical website, you know that ranking high on Google is essential to success, so you may have asked yourself this question a few times. In this blog post, we will discuss 5 ways that you can improve your ranking and get more traffic to your website. By following these tips, you will be able to outrank your competitors and generate more leads for your business.
Tip 1: Publish high-quality content.
One of the best ways to improve your ranking on Google is to publish high-quality content. This means writing articles that are informative and engaging and providing valuable information to your readers. If you can do this, you will be able to rank higher than your competitors.
Tip 2: Use keywords in your titles and descriptions.
Another way to improve your ranking on Google is by using keywords in your titles and descriptions. When people search for information online, they use specific keywords or phrases. By including these keywords in your titles and descriptions, you can ensure that your website will show up on the search results pages.
Tip 3: Optimize your website for mobile devices.
In recent years, the number of people accessing the internet via mobile devices has increased dramatically. If you want to make sure that your website is reaching its full potential, you need to optimize it for mobile devices. This means making sure that all of your content is easy to read on smaller screens and that your website is responsive and looks good on different types of smartphones and tablets.
Tip 4: Use social media to promote your content.
Social media can be a powerful tool for promoting your medical website. By sharing your content on Facebook, Twitter, LinkedIn, and other social networks, you can reach a larger audience and generate more leads. Additionally, social media can help improve your ranking on Google by increasing the number of links to your website.
Tip 5: Make sure your website is fast and responsive.
One of the most important factors that Google takes into account when ranking websites is page speed. If your website is slow or unresponsive, you will likely lose out to competitors who have faster websites. To make sure this doesn't happen, make sure that you optimize your website for speed and use caching plugins to improve performance.
Now you know how to get your medical website to the top of Google. For more assistance on getting your medical website to the top of the rankings, contact Sequence Health.
Is your site lagging? Read It's Not Too Late: Google Speed Test Your Healthcare Website NOW!