7 Reasons Digital Marketing Is Essential for Your Medical Practice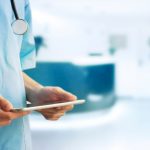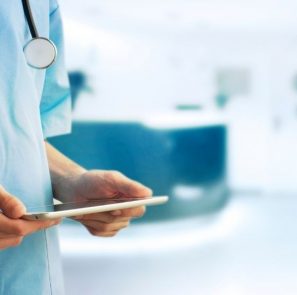 No matter your specialty, your medical practice exists in a competitive environment. Medical digital marketing helps ensure that you remain at the top of the pack. But what are some concrete reasons why you should invest in online marketing for doctors? In this article, we will give you 7 reasons why digital marketing is essential for any medical practitioner.
1. Digital Marketing Is Cost-Effective
Compared to older methods of marketing, such as print and radio ads, online marketing for medical practices is incredibly cost-efficient. Depending on the methods you choose and the companies you work with, you might be able to spend just a few hundred dollars a month to reach thousands of people across multiple platforms.
2. It's Easy to Promote New Services and Products
Do you often add new services and products to your practice's offerings? Digital marketing makes it easy to promote them. With just a simple social media blurb and a blog post, you can accomplish more than print media would allow.
3. It Can Help You Build Relationships
Digital marketing for medical practices makes you more approachable to patients, especially when you embrace social media. This not only brings in more patients, but it makes those you have feel more comfortable being open with you.
4. You'll Be Able to Reach People You Might Not Otherwise
You need to reach patients where they are, and many are not listening to the radio or looking at billboards on their drive into work. This means you need to grab their attention in online searches or through your social media profiles.
5. You Can Use It for Branding Purposes
Part of any good healthcare digital marketing strategy is branding, and chances are you've already invested in this for your other forms of advertising. All you need to do is tie that into your online efforts.
6. Video Grabs Attention Where Words Alone Cannot
One major issue with older advertising methods? They're static, while modern patients are dynamic. With an online strategy, you can incorporate video, which is the most eye-catching medium.
7. Online Presence Is Essential
In today's digital world, it's essential for any medical practice to have a strong online presence. From the moment they're searching for your office on Google Maps, prospective patients are looking at reviews from previous customers and reading through your website content.
With so much competition in the healthcare industry, how will you stand out? Don't worry—we can help! Our team of experts is ready to create online medical marketing strategies that attract quality patients with minimal effort.
Ready to learn more about how digital marketing benefits you? Give us a call.