Bariatric Patient Acquisition Strategies: How to Get More Patients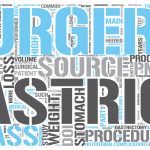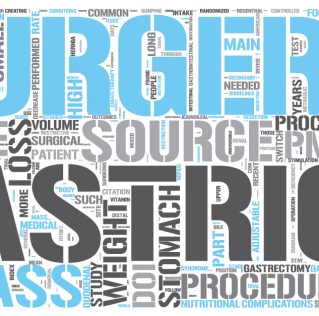 One question we are always asked is about how to get more bariatric patients, which naturally leads into discussions about bariatric patient acquisition strategies.
Any discussion about acquiring new bariatric patients needs to address the "sales funnel process of finding leads, turning them into prospects, and then turning them into "customers" (or, put more accurately/appropriately, "patients").
What often surprises many people is the first part—finding leads and prospects—isn't as difficult as it may seem. On the contrary, there's no shortage of them; the challenge is advancing them through the final into the final stage.
According to information presented at the 2017 Annual Meeting of the Texas Association for Bariatric Surgery (which we attended), an estimated 85 percent of potential bariatric patients that express interest in weight-loss surgery fail to follow through and never receive the surgery. Consequently, they continue to experience morbid obesity, diabetes, sleep apnea, high blood pressure and a host of other medical issues—and your bariatric surgery center may fail to meet its goals for bariatric patient acquisitions.
Of course, there are plenty of legitimate reasons why a candidate for bariatric surgery may not follow through. For example, medical insurance verification is often one hurdle, and patients must also make the mental, emotional and physical commitment involved (which speaks to the need to nurture them with patient engagement campaigns).
How a Bariatric Patient Acquisition Strategy Can Make a Difference
Without a bariatric patient acquisition strategy, the potential patients who investigate bariatric surgery via your Website are likely to slip away unnoticed—which emphasizes the importance of a strategy that includes new bariatric patient lead and tracking.
Since most patients take at least a year to commit to bariatric surgery, your strategy must help them progress from one step to the next by providing the needed bariatric patient education, interacting with them to keep them engaged, and following-up as appropriate.
Your strategy should also involve everything from checking your Website's bariatric and weight-loss surgery SEO to make sure potential patients are finding you when they conduct online searches to using well-designed software to track patient engagement. Take a look at some specific tactics that should be part of your strategy to attract new bariatric patients.
Top Tips to Improve Bariatric Patient Acquisition Rates
If everyone in your bariatric surgery option is on the same digital page regarding patient acquisition, your efforts can team up to help you make a better connection to curious visitors. Try some of these tactics to increase your patient acquisition rates and engage your weight-loss surgery Website visitors.
• Add menus and internal links to your Website pages. If visitors are learning about bariatric surgery options on one page of your Website, make it easy for them to click to your contact page or to a page where they can ask for more information, participate in a live chat or sign-up for an appointment.
• Feature useful content. Add content to your site that your visitors will consider entertaining and valuable, including bariatric-friendly recipe videos, downloadable and printable recipe cards, and videos of testimonials from happy patients.
• Offer online bariatric surgery seminars. Bariatric surgery seminars are often considered a requirement by insurance companies before they will authorize the procedure. More recently, online bariatric surgery seminars have been offered as an alternative to in-house seminars. Not only does this enable bariatric surgery centers to offer more options for new weight loss surgery patients to attend seminars at times and locations that are more convenient, but it also improves efficiency for busy bariatric surgeons and staff.
• Capture visitor contact information. Give your site visitors every possible opportunity to share their e-mail addresses with you. Offer to e-mail free content to them to capture contact information.
• Don't forget the call to action. Every page on your Website should include a call to action, inviting the visitor to ask for more information or to make an appointment. This tactic is also valuable on your social media pages. Speaking of which…
• Don't neglect social media. Younger patients are more likely to find you on Facebook, Instagram or Twitter than they are to seek out your site. Stay fully engaged on social media to encourage interaction with your office.
---
Kris Altiere is Sequence Health's Director of Marketing and Creative.
Sequence Health is a cloud-based technology and services company that improves profitability and patient outcomes for hospitals and practices through end-to-end patient engagement solutions backed by clinical and non-clinical teams. Its HIPAA-compliant, SaaS platform improves care team workflows, automates patient communication and tracks patient progress to optimize the patient journey. Since 2004, leading healthcare providers have trusted Sequence Health to help acquire, manage and engage patients through complex episodes of care.