What's Up With CMS' Cardiac and CJR Bundled Payment Delays?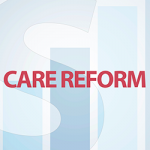 An Overview of Facts and Opinions About CMS Delays for Cardiac and CJR Bundled Payments from Leading Healthcare Voices
Yesterday, healthcare news and blog outlets were virtually tripping over each other to announce the Centers for Medicare & Medicaid Services' decision to delay two bundled payment program deadlines.
CMS' first delay relates to Cardiac Care. In short, CMS changed the original July 1, 2017 effective date for mandatory bundled payment programs for heart attacks and bypass surgeries to October 1, 2017.

Loading ...
The second relates to Comprehensive Care for Joint Replacement, a topic that we've been discussing for months—including a recent blog, "Bundled Payments and CJR Among Key Topics of Interest at ACPM's 2017 Orthopedic Value Based Care Conference." CMS is delaying the expansion of the CJR bundled payment program from the original July 1, 2017 date to October 1, 2017.
If that explains the "what" and "when" factual reasons for the delay, what about "why"? CMS' announcement explains it is to:
• Extend review time
• Potentially modify the policy
• Ensure participants understand the policy
However, there is much more being said about the delays, especially from the aforementioned healthcare news and blog outlets that have cast some compelling analyses.
For instance, Healthcare DIVE.com speculated "the recently released interim rule casts doubt on the future of bundled payment initiatives," even after President Donald Trump's February 2017 executive order to delay the new rules.
The reason for the sudden doubt is that, according to the American Journal of Managed Care:
"…even if the coverage elements of the Affordable Care Act (ACA) are repealed, payment reform would move forward under the Trump administration, in part because Republicans voted overwhelming with Democrats for the Medicare Access and CHIP Reauthorization Act (MACRA)."
The delays are also possibly having real-time impacts for healthcare providers not expecting delays, much less potential rollback of the programs. As Managed Health Care Connect.com suggested:
"Although CMS originally envisioned the bundled-payment programs would help clinicians accrue incentives under the Alternative Payment Model, delays may have implications for providers who were hoping to use the bundled payment models during their MACRA verification."
In sum, the confusion about the health of current and proposed CMS programs—especially those closely tied to the Affordable Care Act—is and was to be expected, which we touched in at the beginning of the year in our blog, "How Might Repealing Obamacare Affect Medicare Reimbursements?." And, as stated in that blog, the best advice is perhaps to "do what you can now to ensure the best outcomes for your Medicare patients, which can be improved with a reliable and efficient patient management system."
---
Derek Rudnak is a freelance healthcare marketing content creator that frequently contributes exclusive blogs to Sequence Health.