Common Medical SEO Mistakes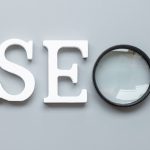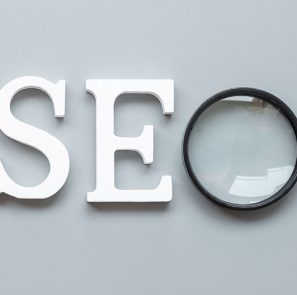 If you have implemented a medical SEO strategy and you can see the tumbleweed blowing across your desert of a website, something is wrong. There is a mistake in the strategy if it doesn't lead to an increase in web traffic or appointment volume.
At best medical SEO mistakes are a waste of your marketing budget. At worst, they can damage the ranking of your website. SEO is a fast-evolving field since algorithms and ranking rules are constantly changing. An SEO consultant who hasn't specialized will apply generic techniques to the detriment of your practice's online ranking.
What are the common medical SEO mistakes?
Choosing the Wrong Keywords
Keywords are the access points to your content. They tell the algorithm that the search query typed into the search box by your prospective patients will be answered by your content.
If you optimize for keywords that no one is using then you're basically shouting into the void.
Competing for Highly-Competitive Keywords
The war of popular keywords comes down to who has the bigger budget. Bigger organizations with deeper pockets will outbid your growing practice for these competitive search terms. You will fail to rank on the first page and your efforts will be in vain.
To fix this mistake, medical SEO strategies should instead focus on keywords that are low-competition and extremely focused, down to the practice and treatment.
Poor Targeting
46% of Google searches are looking for local information. SEO is less about manoeuvering the algorithm to rank your site on the first page and more about making your content visible to the right user.
Google Adwords has tools to help you research relevant keywords to your practice and to discover what search phrases your prospective clients are using. It would be useless to rank on the first page for a keyword that has little to do with your practice or a location far away.
Ignoring Long-Tail Keywords
Long-tail keywords are keyword phrases with multiple words that target users more effectively. Long-tail keywords will often include key additional information such as city, regions, and specialties.
It's the difference between optimizing your website for the keyword "Doctor in New York" versus "ENT specialist in Queens". The former is too general whereas the latter is localized and specific and will get more hits.
Failure to Note Progress
Medical online marketing has no cut and dried formula. It has to be tweaked based on the specific data collected through multiple runs of keyword research and testing. Data and its proper analysis determine the success of marketing strategies.
Tools such as Google Analytics should be used to gauge the impact of content, how the users are responding to your content, and their pain points. Marketers then go back to the drawing board to implement these insights in creating more effective strategies.
Failure to track the progress of SEO strategies is pouring your budget down the drain.
Experienced medical SEO consultants understand the specific challenges of marketing healthcare services, They have also perfected the right balance between high search volume and low competition. They will help you rank better and reach your target user.
For such expert SEO solutions, get in touch with Sequence Health today.