Facebook and Instagram Advertising: The Key to Healthcare Marketing Success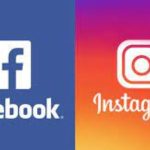 In a world where people are increasingly glued to their smartphones, it's no surprise that social media is becoming an increasingly important platform for healthcare marketing. Facebook and Instagram advertising are essential tools for any healthcare marketer. Social media platforms for healthcare marketing provide a unique way to reach and engage their target audience.
Read more: 5 Benefits of Social Media in Healthcare.
Here's why Facebook & Instagram are so important for healthcare marketers:
1. Reach a Broad Audience
With over 1 billion active users on Facebook and 800 million+ active users on Instagram, these two platforms offer an unparalleled opportunity to reach a large audience with your healthcare marketing message. For example, if you are promoting a new drug used to treat a specific condition, you can target people who have that condition or are likely to develop it. This allows you to reach the most likely to benefit from your message and increase engagement.
2. Increase Brand Awareness & Engagement
Healthcare organizations can use Facebook and Instagram to increase brand awareness effectively. With features like geo-targeting, you can reach potential patients in your local area who may need to become more familiar with your services or brand. This helps boost awareness and engagement of your message and drive more traffic to your website.
Moreover, these platforms allow you to create custom or dynamic ads tailored to your target audience's interests and preferences. This helps you further hone in on those users who are most likely to engage with your message and use your services. Dynamic ads about healthcare services can be tailored to the user's age, location, gender, and other demographic factors.
You can also use these platforms to increase engagement by running brand-focused campaigns. These campaigns will allow you to create meaningful conversations with potential patients and keep them engaged in your content for extended periods.
3. Drive Quality Traffic to Your Website
Facebook and Instagram are great tools for driving quality traffic to your healthcare website. You can use the targeting capabilities of these platforms to ensure that you're reaching the right people who would be most interested in your services, thus increasing the likelihood of them visiting your website.
Plus, with features like custom audiences and retargeting, you can easily remarket to people who have already visited your site. This kind of marketing allows you to stay top-of-mind with potential patients and cultivate relationships with those interested in learning more about your services.
4. Generate Leads and Appointments
In addition to driving quality traffic, Facebook and Instagram can also be used to generate leads and appointments. By including calls-to-action (CTAs) in your posts or ads, you can easily direct people to take the desired action, such as booking an appointment or signing up for a newsletter. You can also utilize Facebook Lead Ads to make it even easier for users to submit their contact information with just a few clicks.
For many medical practices, using social media platforms like Facebook and Instagram is an effective way to target potential patients. Call Sequence Health for the best healthcare advertising on Facebook and Instagram! We specialize in creating targeted campaigns that bring your business the best results. Our healthcare marketing experts are experienced in optimizing campaigns to reach more potential patients and maximize ROI.