Guide to Improve SEO & PPC For Doctors in 2021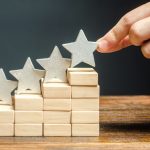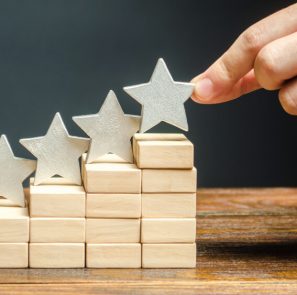 Guide to Improve SEO & PPC For Doctors in 2021
The first page of search engine result pages (SERPs) receives the lion's share of clicks and conversions. To improve healthcare SEO and PPC for your practice you need to implement organic content marketing as well as paid digital marketing.
Organic search results rely on a well-optimized site. However, Google also ranks your site according to user experience and how long patients stay on the site.
To improve user experience consider adding supportive off-site tools such as medical call centers and patient engagement solutions.
That said, let's look at the best practices for improving your medical SEO and PPC in 2021.
Best Practices For Medical SEO in 2021
Evaluate Your Current Medical SEO
You can't fix what you don't know. Some of the areas to evaluate for your medical search engine optimization are:
Website loading speed on mobile and desktop determines whether patients prematurely click away
Google Analytics regarding the traffic to your site
Missing content or metadata
Inadequate or poor internal and external links
Optimize Existing Content
Improving the content already on your site can increase traffic to your site by over 100%.
You can optimize old content in these straightforward ways:
Refresh blog posts with new research and better writing
Add better quality images and graphics
Make the content relevant to your practice
Fix 404 errors
Change your hosting service to increase website loading speed
Update local SEO with accurate business information (Name, address, telephone number)
Develop a Healthcare Content Marketing Strategy
Content is king is an overworked cliche but it consistently proves true. Patients are not looking for a digital salesperson on your website.
Your site content and social media pages need to add value to their lives and create a trustworthy connection with their healthcare provider.
Improving your medical SEO ranking requires you to consistently add new expert, authoritative, trustworthy content with well-researched keywords. You can outsource the content creation if you cannot keep up the consistency in-house.
A great tip is to integrate your website and social media pages so that the content is syndicated across platforms saving you time and resources.
Best Practices For Medical PPC in 2021
Pay-per-click (PPC) is one of the best ways for a website to rank on the first page of search results. PPC and SEO work together to increase the relevance, authority, and presence of your site in the search engine results pages (SERPs).
Google collects site interaction and traffic data collected from your PPC ads to helps its algorithm with organic ranking on SERP.
What can you do to improve the performance of your PPC ad campaign?
A Foundation Of Great Content
Just as in SEO, PPC for doctors requires you to have an engaging and cohesive story across your ad copy and landing pages.
The ad should have a clear and captivating value proposition. Your potential patient should see the ad and immediately understand the benefit of choosing your practice.
Lastly, great content should build trust. Think patient testimonials and peer endorsements on the landing pages. Concise but informative doctors' biographies and credentials add to your practice's trustworthiness
Well Targeted Ads
PPC works by bidding on the keywords of your choice. When patients search the keywords you bid on, your ad appears in the search results.
Consequently, thorough keyword research and search query mining will form the basis of a successful medical PPC campaign.
Long-tail keywords and specific search queries comprising four to six words are cheaper and perform better than broad, short keywords.
Reduce wasted marketing spend by also compiling a list of negative keywords. These will prevent your ad from appearing to fine-tuning people outside your target group.
Evaluate and Tweak Daily
Successful ads are more art than size. There is no one-size-fits-all. You need to evaluate the analytics of your ads daily and adjust where needed. This fine tuning of your bidding strategy is done to achieve any or a combination of the following aspects.
Lowest possible cost per click (CPC) for maximum clicks
Enhanced CPC to enable Google to automatically increase or decrease your keyword bid
Automatically adjust the cost per acquisition (CPA) for maximum conversion on landing pages
Boosting SEO and PPC performance can be a complex undertaking especially for the technical aspects of website backend and keyword bidding. Schedule a consultation today to take your pick of the medical marketing services we offer.