Happy Thanksgiving to You and Yours From Sequence Health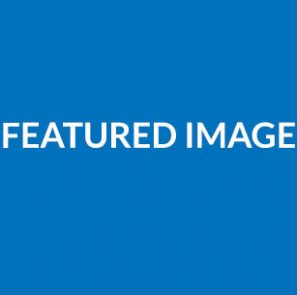 As we begin traveling around the country this Thanksgiving to visit family and friends, it is time to assess our blessings and express our gratitude.
At Sequence Health, each employee had an opportunity to share what he or she is most thankful for during this holiday season. Since we are a creative bunch at Sequence Health, designing top-notch websites and crafting search engine marketing, among other solutions to grow your practice's patient intake, we added an artistic flair to the Thanksgiving festivities.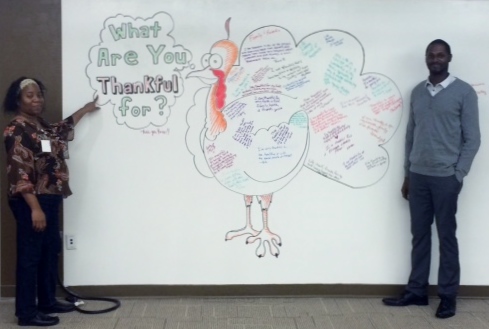 Thanks to the creative minds of LaTonya Reid, our key account manager; Kris Altiere, our art director, and Brice Kennedy, a graphic designer, "Tom the Thankful Turkey" was born. During the days leading up to Thanksgiving, Sequence Health employees jotted down what they were most thankful for this year. The notes varied from being thankful for their religious faith, to family and friends, to health and overcoming a disease, to having a job.
No matter our situation, we all have something to be thankful for during this time. Regardless of how bleak or dark it seems, there is something, nevertheless how minute, we can express our gratitude. Whether it be preparing for a festive feast with friends and family and watching football on Thursday, to having a day off, to shopping on Black Friday, be thankful for this time.
Here's to You
We have enjoyed tremendous success and growth in 2014, and we want to thank all our clients. To our friends who were introduced to Sequence Health at a trade show, found us at Sequence Health or learned about us through word of mouth and forged a relationship, we want to express our sincere gratitude.
We hope our patient engagement, patient management and outcomes management solutions have helped enhance your practice, and your patient population has benefited from partnering with us. We look forward to serving you in the future and continuing our fruitful relationship.
When your patients and their families gather around the Thanksgiving table today, we hope they mention your practice and how thankful they are for the treatment they received under your care. We hope the LeadTracker™, our online patient seminars, medical boutique call center and 24/7NurseLine played a part in the positive patient outcome.
If you are not a client of Sequence Health, give us a call at 888.986.3638 and speak to a sales representative or request a demonstration. We have the right solutions for you and your patients. Together we can transform healthcare.
Let us remember that, as much has been given us, much will be expected from us, and that true homage comes from the heart as well as from the lips, and shows itself in deeds.
~Theodore Roosevelt
From all of us at Sequence Health, have a happy and healthy Thanksgiving.