Healthcare Content Marketing Strategy: Getting Started & Tips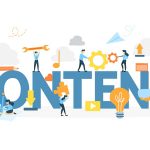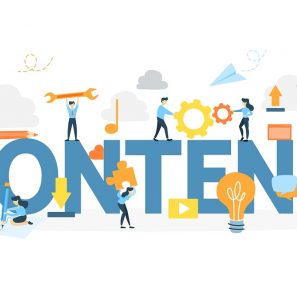 Healthcare Content Marketing Strategy: Getting Started & Tips
Viral videos of physicians dancing while giving health tips are a dime a dozen. However, healthcare content marketing is much more nuanced than that.
From online review forums and social media to healthcare advertising companies, patients and healthcare providers now have a slew of tools to help them find each other.
What's the first thing you do when you're unwell and don't know the cause? You Google it! You and 77% of Americans use online reviews to find medical information and new physicians.
Patients want more detailed information about who they entrust their lives to. They want to make a connection. This is where medical content marketing comes in.
4 Tips for Successful Healthcare Content Marketing
Only if you do healthcare content marketing right.
Here is a quick cheat sheet on getting started and best practices for healthcare content marketing.
Who Is Your Target Audience?
Only Your audience is your first stop. It's important to understand what makes them tick.
What questions can help you create your target audience persona?
What demographics do they fall under?
What are their passions, fears, or anxieties?
What problem do they need to be solved?
What hot topics are they interested in?
Do they want technical or simplified content?
Zero In on Quality and Expertise
Healthcare content falls under the YMYL (Your Money or Your Life) category according to Google. The stakes are high for this type of content which can adversely impact your reader if poorly researched or communicated.
These sites need to contain the highest levels of Expertise, Authoritativeness, Trustworthiness E-A-T to be ranked well by search engines.
Stick to what you know. If your medical practice specializes in dental health, you shouldn't have content about kidney stones.
Focusing on your expertise will cement you as an authority to both Google and your audience. They will keep coming back.
Make Your Content Interactive and Highly Shareable
The average person online has an attention span of 8 seconds.
Unless they are looking for in-depth information on a topic, they will be in and out of your website by the time you're settling into your introduction.
The solution?
Make your content easy to skim with images, infographics, lists, and tables
Interact with your audience through polls and quizzes
Diversify into shorter, highly shareable content such as pins, infographics, quotes
Make it fun and easy to consume with podcasts and video
Get Digital Marketing Help
We get it. You're good at delivering quality healthcare but digital marketing feels like an alien planet. PPC, SEO, and inbound funnels might as well be foreign languages.
So why slog through it alone?
As digital marketing experts, Sequence Health has perfected online healthcare marketing techniques. We boost your web presence, rank your practice competitively and handle reputation management. We ensure new patients can find you and that their feedback opens more doors for you.
Contact us today for a free evaluation of your healthcare organization and find out how our solutions can take you to the next level.