Medical Content Marketing: How Content Marketing in Healthcare Works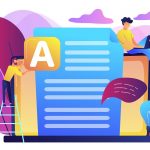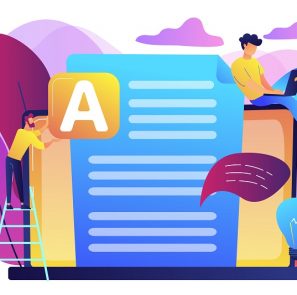 Blogging and video creation are two of the most popular ways that healthcare practices make content. This content isn't for nothing, though: these practices are engaging in content marketing, and as a strategy, content marketing in healthcare has been shown to work. In fact, content marketing companies do a lot of marketing to doctors offices because it's such a powerful strategy.
So how can you take advantage of the power of content marketing? How does content marketing fit into a medical online marketing strategy?
What Is Content Marketing?
Content marketing is a strategy that relies on creating and distributing highly valuable content on a consistent basis in order to build a loyal audience of people who are relevant to the business. It can be done through blog posts, video, infographics, and more.
The idea behind content marketing is that you give away value for free in order to do several things. First, you're getting your name out there by connecting your practice's brand to valuable content. Second, you're becoming a trusted authority, allowing your readers to see you as someone who should be trusted with their healthcare. Third, you're helping to engage the patients you already have by producing content that they could benefit from.
How Do You Get Traffic to Your Content?
Content marketing is only as good as its reach, and there are many ways that marketers aim to build up their website traffic. The first and most common way is through search engine optimization, or medical SEO. You can check out another article on Benefits of Medical SEO.
Another common way is to post content on social media and content sharing platforms. Social media such as Facebook, Twitter, Instagram, and LinkedIn are great ways to build up traffic to your content. You can also use content sharing platforms such as Reddit, or Youtube for healthcare video content.
Some healthcare advertising companies use content marketing as a way to get a lot of eyeballs to your website, however this requires paying for advertising that could be better utilized by advertising your services directly to people who have shown interest, such as through search advertising.
Should I Invest In Content Marketing?
The answer is yes, however there are some things you should consider. First, content marketing requires content creation. Blog posts require time and energy, or the funds to pay a blog writer. Videos are even more expensive and time-consuming to produce. You'll want to understand the cost of creating content before you commit to a content marketing strategy.
There are content marketing companies that can help you produce content, but before you choose one, you'll need to understand what kind of content they'll produce for you. Not only that, you'll want to see the quality of this content to gauge whether you're willing to put your brand name on that content.
Sequence Health provides patient engagement solutions, including content creation and medical content marketing services. Learn more about what Sequence Health can do for your practice!