Sequence Supports Important Hospital Rankings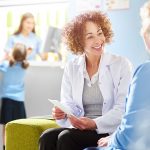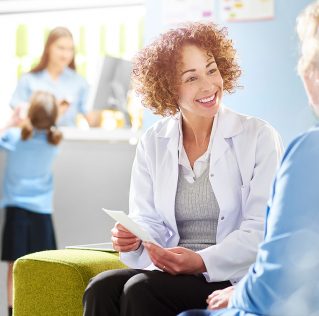 In an effort to standardize healthcare evaluations for patients with limited medical experience, Healthgrades hospital rankings outline the strengths and weaknesses of facilities across the country. While rankings aren't everything, how your facility is perceived can be extremely influential to the community around you.
When you're seeking solutions that can position you in the best possible light, patient management can be a crucial and often overlooked component. By providing a more thorough look into your management approach, patient care and retention practices, and adherence to quality regulations, it's possible to leverage your strengths, improve weaknesses, and boost overall reputation.
The Importance of Hospital Rankings
Objectively evaluating hospitals is a loaded task, especially with the differences from facility to facility. Many organizations, like U.S. News and World Report, attempt to provide comprehensive overviews, but all rankings apply slightly different methodologies that can influence patient perceptions.
Healthgrade ranks hospitals based on a wide variety of standards and services, including patient reviews, hospital quality awards, clinical quality awards, patient safety ratings, and physician performance. The addition of patient feedback in the ratings process is especially influential; this provides relatable information to patients while also offering healthcare facilities criticism that otherwise may have gone ignored.
The Art of Attracting Patients
In a competitive market like healthcare, the smallest details can make the largest difference. Your approach to patient care and organization can be critical here, offering you an opportunity to streamline operations and stand apart from the crowd.
Through a new approach and a better perspective on patient satisfaction, your facility can make the decisions necessary to improve both rankings and results. Sequence Health clients are able to better attract patients through our digital marketing services, manage admissions, regulate care, and retain patients so they keep coming back. Two successful Sequence facilities, Centura Health and Alexian Brothers, are both highly ranked as top hospitals in their respective states, demonstrating a track record of educated management coupled with success-oriented goals.
Making a Difference with Sequence
In non-emergency situations, it is up to the patient to determine which healthcare facility is the proper choice. In a world where patients seek online reviews prior to making a decision about which hospital to utilize, hospital rankings are now more than ever important.
When your hospital needs a way to boost rankings and serve more members of the community, Sequence Patient Tracking can assist in interpreting ranking data to achieve meaningful, successful results. We track patients from their first contact, whether an online contact form or a phone call, tracking them as they work through surgical pre-requisites, insurance verification, through their postoperative recovery to ensure they receive full support from your organization to provide them with a satisfying experience. In addition, Sequence provides you with real time monitoring and tracking of the patient through the use of a HIPAA-approved software platform.
When you'd like to attract more patients and improve your reputation, both locally and nationally, Sequence Health can provide the solutions needed to achieve your goals. Contact us at 888-986-3638 to learn more about our patient tracking software or request a demo to see what our team can do to assist in increasing your hospital rankings.