How to Do Healthcare and Medical SEO?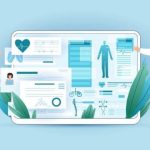 If you're a healthcare provider or medical professional, then you know that online visibility is critical. Today, patients turn to the internet to research their health concerns and find the best providers. That's why ensuring your website is optimized for search engines is essential. For example, keywords are some of the most critical components of SEO. Selecting relevant, high-traffic keywords can dramatically improve your chances of appearing in search engine results when patients seek answers.
Read more: How to Conduct Keyword Research for Local Medical SEO: The Ultimate Guide.
We will teach you everything you need about healthcare and medical SEO here. We'll cover keyword research, on-page optimization, and link building. Following our tips can drive more traffic to your website and increase your ROI!
1. Research Keywords and Use Them in Your Content
Keywords play a significant role in any successful SEO campaign, especially regarding healthcare and medical-related searches. You'll need to do keyword research to ensure your site ranks highly for relevant search terms. Start by looking at what keywords are used in your industry, and then start building a list of related terms that people may be searching for. For example, hospitals may use "emergency hospital" or "healthcare services." Once you have a list of relevant keywords, incorporate them into your content wherever possible.
2. Optimize Your Website for Search Engines
Some ways to optimize your website for search engines include using proper meta tags and titles, having unique and keyword-rich content, utilizing internal linking strategies, optimizing images and videos, using social media regularly to link back to your website, and ensuring a secure connection. Additionally, it would help if you created an XML sitemap of all the pages on your site. This allows search engine spiders to quickly and easily index all your content, helping boost your rankings.
3. Make Your Website Easy To Navigate
You may incorporate features like breadcrumbs and categorization options, making certain grouping types of pages more accessible. Optimize navigation for both mobile and desktop users. The more accessible visitors find what they need, the more likely they will stay on your website longer, resulting in an improved ranking on SERPs.
Breadcrumbs are an excellent way to track your user's journey on your website. This can be particularly helpful for tracking a visitor's path during a lengthy search, such as someone looking for a specific healthcare provider or service. Additionally, breadcrumbs allow inserting content-relevant keywords in the navigation links.
4. Create High-Quality Content That Is Relevant To Your Target Audience
When creating content for SEO purposes, you want to ensure that it is high-quality and informative. It should be content that your target audience can use to learn more about the healthcare industry or their specific medical condition. Take time to research and create helpful blog posts, videos, podcasts, infographics, eBooks, checklists, and other forms of content to help build your authority in the healthcare and medical SEO space. Additionally, you should create content with a mix of keywords related to healthcare, medical terms, and specific treatments or conditions. This will help you rank higher in search engine results pages, making it easier for potential patients to find you.
Healthcare SEO is integral to digital marketing for medical businesses, practitioners, and organizations. Optimizing your website and content for search engine algorithms can increase visibility and drive more traffic to your site. Contact Sequence Health for expert healthcare SEO services. Our team of experts will help you optimize your website and get the desired results.