How to Conduct Keyword Research for Local Medical SEO: The Ultimate Guide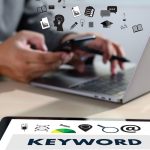 You must know how to do keyword research if you're a healthcare professional looking to improve your website's local search engine visibility.
Around 18% of local mobile searches turn into a sale within a day. Hence, if a patient is looking for a doctor or healthcare service in their area, there's a high chance they'll find and book an appointment with you if your website is ranking for relevant keywords.
Read more: 5 Ways to Improve Local SEO for Medical Practices.
You must conduct keyword research to get your medical website to rank for relevant local keywords. Read on to understand how you can go about it the right way.
What Is Local Keyword Research, And Why Is It Important?
Local keyword research is finding and evaluating keywords relevant to your business's products or services in a specific geographic area.
For example, healthcare centers that provide services for "physical therapy near me" or "chiropractors in Los Angeles."
Some benefits of conducting local keyword research include:
1. Increased Visibility: When you target local keywords, you're more likely to appear in local search results.
2. Relevant Traffic: Visitors who are already interested in what you offer are more likely to convert than those who aren't.
3. Lower Competition: There is less competition for local keywords because most businesses aren't targeting them.
4. Greater Opportunities for Top Rankings: Ranking high for local keywords can substantially increase website traffic.
5. Enhanced Customer Experience: Providing relevant information about your business to customers when looking for it is vital to providing an excellent customer experience.
6.Greater ROI: Local keyword research is one of the most efficient and effective ways to improve your website's visibility and drive more qualified traffic to your site.
Steps Involved in Keyword Research for Local Medical SEO
1. Identify Your Target Audience and Their Location
Before conducting keyword research, you need to identify your target audience and their location. Who are you trying to reach with your medical SEO campaign? What city, state, or region do they live in? Once you know your target audience and where they're located, you can begin to brainstorm potential keywords.
2. Gather Keywords Related To Your Business and Location
There are several ways to generate keyword ideas. Start by brainstorming potential keywords yourself, then use a keyword research tool like Google AdWords Keyword Planner or Moz Keyword Explorer to get more ideas. Be sure to include both general and long-tail keywords in your list.
3. Prioritize Your Keywords Based on Relevance and Difficulty
Some ways to prioritize your keywords include:
– Relevance: Start by targeting the most relevant keywords first. These are the keywords that are most closely related to your medical practice.
– Search volume: Keywords with higher search volumes tend to be more competitive, but they're also more likely to generate traffic.
– Competition: Targeting less competitive keywords can help you get your website to rank higher on search engine results pages (SERPs).
– Difficulty: Keywords with high difficulty scores may be more challenging to rank for, but they can also generate more traffic and leads.
For the best medical SEO services, contact Sequence Health. We are a digital marketing agency specializing in healthcare, and we would be happy to help you with your keyword research.