Your Quick and Simple Guide on How to Improve Patient Satisfaction in Hospitals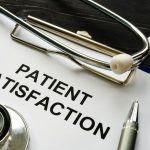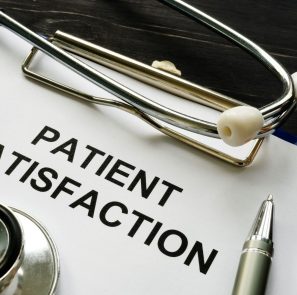 Are you looking for ways to improve patient satisfaction in hospitals? If so, you're in luck! In this blog post, we will provide you with a quick and simple guide on how to do just that. Improving patient satisfaction is crucial for hospitals; it can help increase patient loyalty, lead to more positive online reviews, and even boost your bottom line. Keep reading for our top tips on how to improve patient satisfaction!
Learn about how to measure patient satisfaction in healthcare.
Train Your Staff in Customer Service Best Practices
One way to improve patient satisfaction is by ensuring that your staff provides great customer service. This includes everything from being friendly and welcoming to patients, to promptly answering their questions and addressing their concerns. Great customer service will make patients feel valued and appreciated, which will go a long way in improving their satisfaction.
Make Your Hospital a Comfortable Place to Be
Another tip for improving patient satisfaction is to make sure that your hospital is clean and well-organized. First impressions matter, so if a patient walks into a messy or disorganized hospital, it will likely negatively impact their opinion of the facility. On the other hand, a clean and organized hospital will give patients a much better impression, making them more likely to be satisfied with their experience overall.
Make Eye Contact and Be Personable With Patients
It may seem like a small thing but making eye contact and being personable with patients can make a big difference in their satisfaction levels. Patients want to feel like they're being treated as individuals, not just another number. By taking the time to talk to them and get to know them, you can show them that you truly care about their well-being.
Invest in Patient Education
One of the best ways to improve patient satisfaction is to invest in patient education. When patients are well-informed about their health and treatment options, they're more likely to be satisfied with their care. Patient education can take many forms, from providing educational materials in the waiting room to offering classes and workshops on various health topics.
Handle All Things in a Timely Manner
Finally, one of the most important things you can do to improve patient satisfaction is to ensure that their medical needs are being met in a timely and effective manner. This means providing quality care that meets their expectations. If patients feel like their needs are being neglected or that they are not receiving the best possible care, it will reflect poorly on your hospital and could lead to dissatisfaction.
By following these tips, you can improve patient satisfaction in your hospital and create a better experience for everyone involved. If you're looking for more ways to improve your hospital's operations, be sure to check out our blog for more great tips or contact us about solutions for healthcare.