Improving Reimbursement for Medical Claims: Explained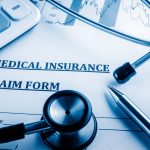 Private health care practices face challenges when optimizing and verifying health care claims for medical reimbursement. In order to be paid on time and consistently requires a lot of technology, support staff, and daily management.
So no matter what type of health care practice you own or manage, let's cover some ways to enhance your medical claim reimbursements. Ultimately that will allow you to grow your practice while serving more patients.
Improving Medical Claim Reimbursements
Follow these tips for better reimbursement protocols:
1. Reduce Billing Mistakes
The topic of medical insurance verification is becoming more common. One of the most common causes of failing to get reimbursed is inaccurate billing. If the support staff is not adept at billing, coding, or organizational skills, this could be a problem.
When you hire a professional team like Sequence Health, you can reduce mistakes. This is due to increased training and management for quality assurance.
2. Improve Documentation
If patients' claims are being denied because they don't have sufficient documentation to prove a medical necessity, then this is going to affect your revenue significantly.
This is especially true for Medicare patients. Increasing referrals and preauthorization is a key function of a medical call center. It can help you accurately document your procedures, referrals, and patient needs.
This reduces the chance that a claim will be denied, while increasing the chance that a correct claim is filed.
3. Monitoring Medicare And Medicaid Patient Expenses
Healthcare providers often take on expenses related to diagnosing or treating certain patients that are on Medicare or Medicaid.
This can be time-consuming and difficult to assess. That's why a support staff that understands these health plans is so helpful in ensuring that all of your costs are properly recorded.
4. Attention To Detail
Every bill and claim should be done correctly the first time. With proper oversight and management, agents can be trained to look at every detail before sending or managing any claims.
This also reduces the overall cost to the healthcare facility. The less time that agents spend on one case, the fewer expenses that filter out to the private practitioner.
5. Expertise In The Healthcare Industry
General call centers or reimbursement staff may not understand the specifics of your practice or field, but experienced companies know how to ask the right questions.
They can anticipate both your needs and the types of claims and reimbursements that are most relevant to you and your patients.
Ultimately, this gives you peace of mind that you can focus on treating your patients and being compensated for your work appropriately.
6. Proper Organization Of Payer Details
Your healthcare support team should understand your processes and payer contracts on a deep level.
This makes the reimbursement process streamlined and organized. For instance, your credentials should be up to date and your insurance verification should always go to the correct insurer. A professional team will always double check this information.
Optimize your Medical Insurance Verification Today
Just a few tweaks in your processes can ensure that your billing and reimbursement collection goes seamlessly. However, the health experts in your organization should focus on what they do best.
Leave reimbursement management, call support, and patient follow-ups to a team of professionals. Reach out to Sequence Health now and discover solutions for all kinds of private practices who want to increase the amount of reimbursements in less time.