Interactive Learning Startup Top Hat Monocle Wants To Turn Your Homework Into A Tournament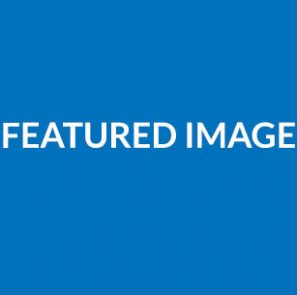 Over the last few years, we've seen technology start to play an increasingly disruptive role in both primary and secondary education. There's still a long, long way to go, but schools are becoming more receptive to integrating mobile, web, and cloud technologies as a means to improve the learning experience in and out of the classroom. As more and more startups jump into the game, we've seen a rise in "blended learning," which aims to increase the productivity of teachers and students through the strategic integration of technology into the classroom.
If you attended a university with large classes, you may be familiar with those hand-held clickers that professors use to take polls from students during class discussions. One Canadian startup, called Top Hat Monocle has been using the old clicker model as an entry point into university classrooms, as it attempts to bring that model a serious dose of more modern technology — with some gamification to boot.
To do so, the startup is capitalizing on the profusion of laptops and mobile devices among university students, having built a web and mobile-based classroom response solution that looks to give students a more engaging in-class experience while giving professors realtime feedback on the degree to which their students are understanding the material. For those unfamiliar, Top Hat lets professors take advantage of polls, quizzes, and interactive demonstrations in class, while allowing students to participate on any device they own, whether it's a smartphone, a feature phone, an iPad or a laptop.
For those with feature phones, Top Hat offers an SMS-based response system, while all others access its platform through the web. Students can ask questions during lectures without interrupting teachers and get instant feedback from other students. Those answers are then saved, allowing them to monitor their own progress, study past work, etc. That's where Top Hat is looking to go beyond just being a simple polling mechanism for higher education.
Professors can offer interactive demos students can watch on their laptops or smartphones in class, or save for homework, choosing from a library of pre-existing demos or designing their own. They can ask open-ended questions and reward students for participating or helping each other out, upload and share files (course notes, lab materials, etc.), and take advantage of the fact that Top Hat automatically grades and tracks all answers submitted in its "Gradebook." Professors can access the tool on their desktops, integrating the system into their presentations to display poll results, demos, etc. as they lecture.
This means that there's no hardware to buy or install, and the on-boarding process is fairly simple. And this is how Top Hat is gaining entry into higher ed classrooms: Rather than selling its product to universities themselves, they've been using a direct sales force to go straight to teachers, side-stepping the software pricing model by offering the solution for free to teachers, while charging students to use it. In a sense it's an alternative (or replacement) to textbooks, and it's pretty affordable for students at $20 a semester or $38 for five years.
And it seems to be working. While the startup initially launched in 2009, it's largely flown under the radar, in spite of finding some decent traction over the last year. After raising over $1 million in early angel funding, the startup now has over 60,000 paying customers in over 75 universities. It grew its team to 22, while managing to remain profitable, as it saw $1.4 million in revenues for 2011, which represented 500 percent year-over-year growth. The executive team said they expect to hit $4 million in revenues by 2013, and are currently raising a second round of venture capital to support that growth.
But, perhaps more important than that, is the fact that professors are loving the tool because it replaces "clickers" with a much more useful suite of tools that make their jobs easier, while the startup reports that classes have seen a 3 to 5 percent improvement in their average grades.
In the big picture, higher education is an easier market for Top Hat to target, with shorter sales cycles as universities largely operate on the semester system — as compared to high school and K-12, where classes tend to run over longer periods of time. What's more, at the university level, professors have a bit more freedom in choosing the material, setting curriculum, and choosing what types of technologies to integrate into the classroom experience. There Top Hat can have a greater influence on the learning experience: "All told, we really want to own the relationship between the teacher and the student," said CEO Mike Silagadze and CRO Andrew D'Souza.
Providing classrooms with an easy-to-integrate solution that makes learning more interactive, more fun, and more social, the startup has opened the door, and there's obviously a lot more it can add to that experience once it has the trust of students and professors and has truly shown that its model is effective in hiking engagement levels.
That's why, just as we've seen so many other consumer-facing startups and companies do — across verticals — Top Hat is looking to introduce some game-ification into the mix. The team has developed a feature called the "Tournament Homework Module," which it's testing in beta now and hopes to launch publicly in the next month. As the name suggests, it turns homework into a week-long competition, or tournament, in the hopes that bringing game dynamics to problem sets and workbooks will increase the retention of material, raise grades, and maybe make homework a little more fun.
It works like this: Professors set up a question bank and a tournament question bank, and leading up the tournament (let's say at the end of the week), students practice questions from the first set and receive practice scores. On the day of the tournament, students log in and are automatically paired with other students at their level of ability, proceeding through rounds of problem solving, until there's a winner. The top five are publicly displayed.
While this may irk some, the idea is that knowing that they will be publicly competing with winners to be displayed on a class scoreboard incentivizes students to actually practice problem sets and learn the material. So far, the executives say, the response has been "remarkable," and apparently students and professors are going for it. It will be interesting to see how classrooms across the country react to this kind of game-ification. If the way the rest of the web is going is any indication, it may not be long before tournaments are popping up at your alma mater.
Let us help you reach your target market by providing you with the latest in education technology for websites. At MDnetSolutions we have the tools available to help you integrate online seminars and online consults on your website. If you're interested in more information or a demo please contact Carol O'Dell at [email protected] or 888.986.3638.