Is SEO Still Important In The Healthcare Industry?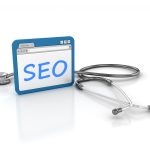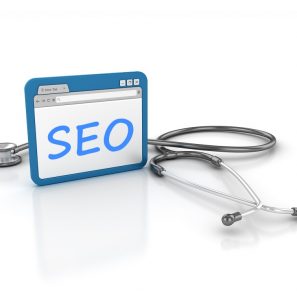 It's no secret that a user-friendly website will help you generate new business for your practice. But how do you make a user-friendly website? Here are 5 tips to making a user-friendly website for a medical practice.
SEO is seen as an old and outdated tactic, with some even claiming that SEO is "dead".
But is SEO truly dead for businesses in the healthcare industry? Let's find out.
Is SEO Still Important in The Healthcare Industry?
Let's get this straight once and for all: is SEO still important in the healthcare industry? The answer is YES.
SEO is an important part of any business's marketing efforts. Making sure that your practice's website ranks for the keywords that prospective patients are searching for is an important part of making sure that your practice is found by those patients! If you don't rank, you won't be found on the search engines!
The reason why some argue that SEO is dead is because it's not nearly as easy as it used to be. Good SEO requires effort, and this effort needs to be focused on good website experiences, excellent content, quality backlinks from authoritative sites, and a website optimized for certain keywords.
So why is SEO so important for healthcare businesses?
Why SEO Is Important for Healthcare Businesses
Visibility
If you're not doing any SEO, then chances are nobody's finding you through the search engines. You might be spending a lot of money on paid ads, but if all your traffic is coming from ads, you're missing out on a key segment of users who aren't seeing your ads at all!
By focusing on SEO for keywords that are relevant to your services, more people will see your practice. This increases overall visibility, and, if you're focusing on local SEO, more people in your area will know who you are, where you are, and what you do.
Authority
Focusing on SEO means that you will be able to rise in rankings for important search terms. When you hit the top spot, you'll be seen as the most important, most relevant, and possibly the best choice.
If, for example, you offer bariatric surgery in Dallas, and you rank #1 for bariatric surgery in Dallas, people in Dallas who are searching you are most likely to check out your website because you appeared first.
Free Traffic
Even though investing in SEO efforts may not be free, the marginal cost of traffic generated from SEO is $0. That means, as you rise up the rankings for a keyword, you get more and more free traffic. The top spot gets the most traffic, and almost all of the traffic goes to people on the front page.
Best of all, if a keyword gets more searches in any given month, you don't pay to get that traffic. That traffic is yours. For this reason, SEO is still important in the healthcare industry, and without investing in it, you would miss out greatly!