Linking Patient Reported Outcomes and MBSAQIP Bariatric Surgery Accreditation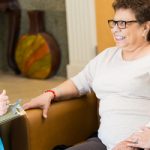 With last fall's release of the new bariatric accreditation standards by the Metabolic and Bariatric Surgery Accreditation and Quality Improvement Program (MBSAQIP), a significant numbers of bariatric surgery centers are expected to seek accreditation.
This is for good reason: As we mentioned in our blog "Bariatric Surgery Center Accreditation: A Life or Death Decision," studies from Stanford University show patients receiving bariatric surgery at MBSAQIP-accredited surgery centers had a significantly reduced risk of serious postoperative complications. Risk reductions ranged from nine to 39 percent, and risk of post-surgical mortality was significantly lower in accredited bariatric surgery centers.

Loading ...
What the New Accreditation Standards Mean for Your Bariatric Surgery Center
As private insurers have become aware of the link between surgery at MBSAQIP-accredited surgery centers and positive patient reported outcomes, they have increasingly been requiring patients they cover to opt for accredited facilities for bariatric procedures. Although Medicare patients are currently not required to choose accredited facilities for bariatric care, it's more than possible that this will change, given the recent study results.
What does this mean for your bariatric surgery center? All indications are that meeting the new MBSAQIP accreditation standards will be highly recommended to keep your surgery center in the forefront of acceptance for both insurers and patients. This in turn means optimizing your staff's performance and workflow to meet the new standards and to manage and track ongoing patient engagement.
Using a Bariatric Patient Management Platform to Meet the New MBSAQIP Accreditation Standards
A well-designed bariatric patient management platform that can improve patient retention and results may help you stay on top of the new MBSAQIP accreditation standards.
When choosing a bariatric patient management platform, look for the features that make these more stringent standards easier to track and follow. For example, take a look at the bariatric patient intake forms:
• Are they easy to customize?
• Do they provide the information you need to assess and manage risks regarding each patient from the moment of on-boarding?
Properly designed, versatile forms help your bariatric surgery facility meet core accreditation standards regarding patient selection, approved procedures by designation level and bariatric patient clearance management, as well as making the standard requiring data collection manageable by your busy staff.
A top-flight patient management platform helps you meet the MBSAQIP standard calling for continuum of care by providing a dedicated medical call center. When you have nurses and other medical personnel available 24/7, you can provide the patient support that you and your patients all want and that helps you meet the accreditation standards.
Maintaining patient engagement throughout the entire continuum of care becomes streamlined with the right patient management platform, which makes it easier for your staff to follow up with bariatric patients post-discharge. Because your team is kept aware of changes to each patient's status in real time, meeting the MBSAQIP requirements regarding critical care support becomes a matter of function with no emergency scrambling.
A patient management platform designed to follow the new MBSAQIP standards to mitigate risks and improve patient engagement can make all the difference in your bariatric surgery center's efforts to meet the new standards. With the data and workflow tools you need in hand, you can focus on enhancing patient care so that the new MBSAQIP standards become a starting place rather than a goal.
---
John Richmond is Sequence Health's CEO.
Sequence Health is a cloud-based technology and services company that improves profitability and patient outcomes for hospitals and practices through end-to-end patient engagement solutions backed by clinical and non-clinical teams. Its HIPAA-compliant, SaaS platform improves care team workflows, automates patient communication and tracks patient progress to optimize the patient journey. Since 2004, leading healthcare providers have trusted Sequence Health to help acquire, manage and engage patients through complex episodes of care.