Maintaining Margins Despite Nursing Shortages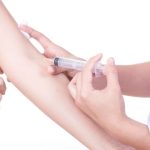 Nursing shortages—driven by inflation, pandemic-related stress, and a shortfall in new nurses—are the primary impediment to achieving pre-COVID margins. According to a new report from Moody's, nursing labor pressures are "driving up costs for hospitals and hospital systems and forcing some to limit how often they perform more lucrative elective procedures, resulting in lost revenue. Rising costs will make it difficult for hospitals to rebuild margins to pre-COVID levels."
Attributed in part to halts on elective procedures and exacerbated by the aging out of experienced nurses into retirement, a shrinking pipeline of new nurses, and increased workplace stress, providers are finding it hard to implement effective recruitment and retention strategies. Many providers are turning to travel nurses to fill the gap. Historically, these resources have been leveraged to serve temporary needs. But the higher wages and sign-on bonuses provided by nurse-staffing agencies are adding to the exodus of employed nurses and driving providers to rely on expensive itinerant workers.
While nurse salary and benefits significantly contribute to current provider financial woes, downstream impacts increase the risk of penalties and uncompensated care. In one study on nurse staffing levels, adverse events, including administration of the wrong medication and nosocomial events such as pressure ulcers and falls, were attributed to staffing below optimal levels. Other studies point to a lack of treatment continuity, greater risk of medical errors, increased risk of infection, and the higher probability of data security breaches when nurses are overworked and understaffed.
In response, providers are looking to different care models to help lower demands and reliance on nurse-staffing agencies. This includes incorporating non-clinical resources that can help facilitate the movement of qualified patients across the episode of care, from initial interaction to follow-up and after-care. These efforts help increase nurse satisfaction and unlock financial resources that can be allocated toward retention efforts—an approach that is more cost-effective than relying on traveling nurses or other temporary staffing models.
From physician practices to acute care and post-acute facilities, healthcare providers are looking to turnkey solutions that deliver a single hub for managing the patient care journey, lowering total cost, reducing the risk of avoidable deterioration, and unlocking nursing capacity. Foundational to an effective strategy is an approach tuned to the lowest total cost of performance.
Wherever possible, technology, including AI, should be leveraged to help identify patients who have a need, deliver communications to drive appointment adherence including reminders and wayfinding, and leverage established protocols to accelerate the localization of guidance and escalation.
Every step in the patient journey should be optimized to increase access, adherence, and navigation using the right combination of levers (technology, trained guides, and established protocols and processes) to drive to the best and most optimal outcome for the patient and the provider. Providers can reduce non-clinical demands on nursing staff while:
Increasing access:
1. Increase patient acquisition
2. Improve patient account management
3. Streamline appointment setting
4. Optimize awareness/marketing efforts
Increasing adherence:
1. Route patients to the most appropriate site of care
2. Ensure compliance with care plans
3. Lower barriers to care
4. Provide practical education and support where needed
Improve navigation:
1. Deliver timely, continuous, simplified patient engagement techniques that are personalized and connected to the patient, the provider, and the clinical encounter
2. Build a peer-patient relationship that helps uncover hidden barriers to care
3. Improve patient satisfaction and retention
An Optimized Patient Journey Assistance and Outreach solution serves as a 5x force multiplier for nursing staff. It removes the non-clinical, lower-level tasks and serves as a patient connection front line. Escalations are made based on protocols and with the right level of information for nursing staff to act. This approach helps to move lower level, non-billable activities off nursing and onto the most appropriate human capital and technology resources that are tuned and trained to target outcomes across the patient journey.