Why and How to Optimize Hospital and Healthcare Revenue Cycle Management After EHR Adoption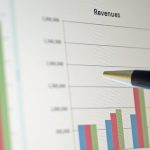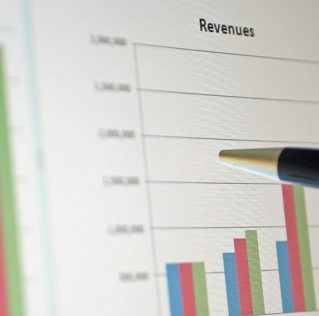 One of the many challenges of ensuring your healthcare organization's longevity and profitability is to regularly adopt new technologies and best practices—which, after such adoptions, often requires an immediate evaluation of the new landscape after to determine what's next.
This is precisely the sentiment expressed in a recent RevCycle Intelligence article, "After EHR Adoption, Revenue Cycle Technology Modernization Begins," and it is one we hear from our customers more frequently. This is interesting because although we are not an electronic health records vendor, we do offer patient management software as part of our Sequence patient engagement solutions platform, which enables healthcare providers to follow patients through the entire treatment process—and ultimately their optimize healthcare revenue cycle management.
What is Healthcare Revenue Cycle Management?
As the RevCycle Intelligence article explained, almost all healthcare providers—both hospitals and individual practices—have adopted electronic health record (EHR) software. Now that EHR adoption is in the proverbial rear-view mirror for most, healthcare revenue cycle management is now squarely in their new fields of vision.
While many understand what EHR is and does, some might not fully grasp the same for healthcare revenue cycle management. Coincidentally, RevCycle Intelligence answered the question in another and appropriately titled article, "What Is Healthcare Revenue Cycle Management?" And although it's explanation of what hospital revenue cycle management is was sufficient, it was what it said about what it does (or more specifically, when it happens) that perhaps best illustrates the concept:
"Healthcare revenue cycle management begins when a patient makes his or her appointment to seek medical services and ends when all claims and patient payments have been collected. However, the life of a patient's account is not as straightforward as it seems."
Determining Healthcare Revenue Cycle Management Objectives
As implied in that explanation, healthcare revenue cycle management is a complex and not necessarily linear process. However, according to RevCycle Intelligence, "78 percent of hospitals still use a manual healthcare supply chain management process."
Hence, it's natural that healthcare facilities are now turning toward the next piece of the modernization pie: tools for health revenue cycle management. Having learned from the tenuous process of EHR adoption, though, hospitals are looking for solutions that let them avoid repeating the same mistakes. We are finding that they are keen to find healthcare RCM tools that:
• Integrate well with existing EHR solutions, ensuring the time and money spent on EHR implementation isn't wasted.
• Provide peace of mind about future functionality, especially as insurers move increasingly to value-based payment models.
• Let providers avoid the issues they experienced when integrating EHRs.
Adopt Effective Patient and Claims Management Tools
A glaring problem with traditional hospital revenue cycle management software solutions is it treats it as a silo function. In some instances, patient reimbursement claims are an afterthought and denial management is a tool that stands on the side of everything else.
Silos create manual processes and encourage insufficient forethought in admissions and treatment, which makes it even more difficult to collect from insurers later. This is why it's important to use patient management platforms that integrate healthcare RCM concerns smoothly within front-end processes.
For instance, our medical insurance verification and medical clearance management tools ensure appropriate information is harvested to support clean claims processes and effective denial management. Proactive approaches to revenue matters reduce amounts of denials organizations face to begin with — and the entire process is easy to use and integrate with existing tools.
Use Retention Tools to Boost Quality and Value
No matter how well healthcare organizations improve their efficiency and billing, it won't mean much if they are unable to meet more stringent value-based payment requirements.
The solution, of course, is to use patient retention tools that provide the future-proofing that providers are looking for in software solutions. Wellness and prevention reminders, medication adherence and discharge-management tools are essential to help providers support patients after treatment and reduce the likelihood of unnecessary readmissions.
Patient care coordination solutions let providers synchronize patient contact and services across departments and collaborate with medical treatment teams to support high-quality care — all of which is required by most value-based payment programs.
---
Sequence Health is a cloud-based technology and services company that improves profitability and patient outcomes for hospitals and practices through end-to-end patient engagement solutions backed by clinical and non-clinical teams. Its HIPAA-compliant, SaaS platform improves care team workflows, automates patient communication and tracks patient progress to optimize the patient journey. Since 2004, leading healthcare providers have trusted Sequence Health to help acquire, manage and engage patients through complex episodes of care.
Contact us to begin discovering how we can guide your hospital towards positive outcomes and exceptional results.