The Best Tips To Reduce Call Center Shrinkage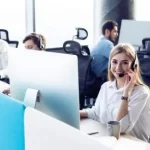 The competition for health services today is fierce. And ensuring that your healthcare call center is providing the best patient satisfaction and support is key in standing out among the rest.
Of course, the nature of call centers is one-on-one support. This is incredibly helpful, however, it becomes a challenge because one agent can only be on one call at a time.
Sometimes this leads to longer wait times or dead air, which makes patients unhappy. In contrast, when you schedule the right amount of agents and use a professional call center, these delays can be minimized.
And of course, the ultimate result is higher patient satisfaction scores and a better reputation. For your medical care center. So in this post, let's discuss the concept of something called call center shrinkage.
As well as why it's so important. Then we'll also discuss ways that you can reduce call center shrinkage for better results.
What Is Call Center Shrinkage?
The concept of shrinkage is a popular term in the world of healthcare call centers. In its essence, shrinkage is the time in which agents are technically being paid but are not available to handle calls.
Call center shrinkage can be caused by several things such as personal phone calls, tardiness, long breaks, personal emergencies, vacations, paternity or maternity leave, leaving early, meetings and more.
Why Is Call Shrinkage Important?
It's important for call centers to maintain low call times, low wait times, and low dead air times. All of these help improve the customer satisfaction scores.
Ultimately, that means that patients are being serviced appropriately, quickly, and in a friendly manner. The more shrinkage, the less effective a call center is considered to be.
How To Calculate Shrinkage In A Call Center
To calculate shrinkage in a call center, divide the number of agents that are required to take calls by the number of agents available. For instance, if you need 100 agents to take calls but only 50 are available, then the shrinkage would be 20%.
This helps you understand how many more agents should be on the staff as a whole to account for shrinkage.
How To Minimize Shrinkage In Call Centers
An important process in any contact center is understanding how to reduce shrinkage effectively.
For instance, it might be true that statistically the most shrinkage occurs between the lunch hours of 11am and 2pm. In that case, more employees should be scheduled during those times to account for the call volume.
Another strategy is to stagger lunch breaks so that a small amount of agents are away from the phones at any given time.
Ensuring your healthcare support center focuses on customer service KPIs is key as well. Knowing the right inquiries, call flows, and patient needs go a long way.
Finally you can increase training or hire a call center team with a stellar reputation.This allows for patients to get their prescriptions refilled, follow up for appointments, and ultimately be able to chat with a service agent faster when they call into your medical center.
What Does Shrinkage Mean In A Call Center – Summary
All these factors are important for ensuring more referrals, repeat appointments, and the reputation of a healthcare facility.
If you're interested in reducing your call shrinkage time, reach out for medical call center services from Sequence Health today. Understand how proper shrinkage management can help you achieve the best health outcomes and satisfaction ratings for your patients.