What You Should Know About Multilingual Call Center Services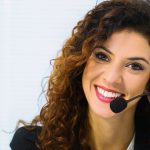 Having a healthcare call center that can meet your patient's needs is essential. One of the ways that you can do that is by investing in multilingual call centers. There are several benefits of multi-language medical call center services that you should know.
In this article, let's talk about them so you can have a better understanding of the best path to take when outsourcing your insurance verification, inbound calls, and other patient services.
What Is A Multilingual Call Center?
A multilingual call center is one that does not just speak English. Instead, it staffs agents who are multilingual or who can speak a variety of languages, such as French, Italian, Spanish, German, and more.
How Does A Multilingual Call Center Work?
Multilingual call centers work similar to other medical call centers. However, it has a few distinct advantages, such as:
Expand Your Patient Pool
The more languages that your call center agents can speak, the more people that you can reach. This expands your potential market of patients. It also allows you to provide better service to those patients that you do reach.
More Services Offered
Ultimately, the more languages that your agents speak, the more services that you can offer. This helps you expand your healthcare practices footprint without stretching your medical staff's resources too thin.
This also brings into focus the importance of cloud-based call center solutions — enabling you to communicate with patients no matter where they are located or what platform they prefer.
Cost Effective
It is much more cost effective to have multi-language support inside of your medical call center than ensuring that every single person on your medical staff speaks two languages.
They can always help with insurance verification, appointment scheduling, or other patient-related services.
Services You Can Offer With A Multilingual Call Center
Inbound And Outbound Calls
You can have multilingual agents answer inbound and outbound calls for your healthcare center, freeing up your staff.
Customer Service And Care
Whether it comes to complaints, inquiries, escalations, or more, a multilingual agent can always be on hand to provide these services.
Virtual Receptionist
From making quick notes to answering fast questions, and delivering important information to executives, a multilingual receptionist service is one major benefit of a multilingual call center.
Telesales And Telemarketing
You may have a new health service that you're looking to offer. Instead of hiring a telesales office, you can simply rely on one multilingual agent within your existing healthcare call center.
Enjoy The Benefits Of A Multi-Language Call Center Today
Reach out to the experts at Sequence Health for more information on multilingual agent services. We can help you transform your healthcare practice to serve more patients, increase your financial bottom line, and streamline your workflows.