Why Is The Patient Experience So Important In Healthcare?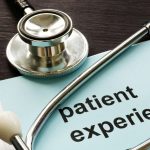 How do we define the "patient experience"?
According to the Agency for Healthcare Research and Quality (AHRQ), the patient experience is defined as the range of interactions that patients have with the healthcare system. This is wide ranging and encompasses their experience with their health plans, doctors, nurses, hospital staff, and facilities.
The patient experience, however, is not the same thing as patient satisfaction. Satisfaction has much more to do about whether the patient's expectations have been met. It's much more individual and has to do more with what the patient wants, rather than what the patient actually gets.
To learn more about the difference between patient experience and patient satisfaction, check out this article: Understanding the Difference Between Patient Satisfaction vs. Patient Experience
Importance of patient experience in healthcare
Although patient experience is not the same as patient satisfaction, the two are related. Patient satisfaction is driven by positive perceptions of the patient experience. According to a Washington Health Alliance Study, the biggest drivers of patient satisfaction were related to these statements:
"The provider cared about me as a person."
"The provider listened carefully to me."
"The provider knew important information about my medical history."
"The provider explained things in a way that was easy to understand."
"The provider answered all my questions to my satisfaction."
According to the AHRQ, improvements in patient experience have been shown to be linked to better outcomes for patients. There is also a big benefit for the business side, including improved patient retention, fewer unnecessary diagnostic tests, and fewer lawsuits.
How Do We Measure Patient Experience?
The most common way that patient experience is measured is through CAHPS surveys. CAHPS stands for Consumer Assessment of Healthcare Providers and Systems, and is a survey that is provided to patients to report on their experience. The surveys are designed in such a way that the data can be used for statistical analysis.
How Can We Improve The Patient Experience?
Three ways that healthcare providers can improve the patient experience are to involve patients in their own care, reduce wait times, and make it easy as possible to schedule an appointment.
Involving patients in their own care requires keeping patients adequately informed about the details of their care. Most patients do not have a high level of health literacy, and they require education. However, many patients may not have the patience to learn everything there is to know about their care. For this reason, it's up to the doctors to help them understand the decisions they need to make.
Reducing wait times has to do more with how well the organization functions. If there are frequent scheduling problems, then wait times will be extended as a result.
Appointment scheduling is made easy by allowing patients to schedule appointments online, ideally through your mobile website. Sequence Health provides healthcare website solutions that integrate with scheduling software, which gives patients more control over their appointments.
Making all of these things easy is no small task, and that's where Sequence Health can help. Sequence Health offers a variety of solutions for healthcare providers to help improve the patient experience on several levels.
Learn more about patient experience here: Patient Experience Statistics You Can't Afford To Ignore