Why Patient Portals Are Important in Healthcare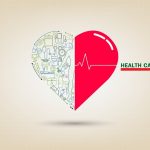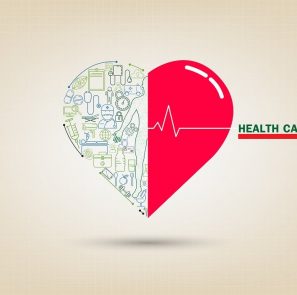 With the advent of the Internet came a highly disruptive innovation for healthcare organizations: patient portals. Now, patients can take a much more active role in their care by having nearly instant access to their own medical records. In the past, a patient had to get medical records by showing up to the doctor's office and asking them for a copy. Now, most of the information is digitized.
But that's not all patient portals can do. Patient portals now include appointment scheduling, telehealth features, and educational content to help patients understand their conditions better. In this article, we're going to discuss the real benefits of patient portals and why they've become so important.
Benefits of Patient Portals
Access To Electronic Medical Records (EMR) Saves Patients & Staff Time.
A patient with access to their patient portal can access their medical records at any time via the Internet. No more having to wait in line at the doctor's office just for some paperwork.
What's even nicer is that administrative staff, who used to spend a great deal of time copying medical records and updating the audit trail, can now simply direct the patient to their portal so that they can get the information electronically.
This saves a great deal of time because the information can be securely accessed from anywhere. Best of all, now patient portals can be made to work on mobile, making access possibly truly everywhere.
Educational Content Makes It Easy For Patients To Engage.
Patient engagement is a huge buzzword in healthcare organizations, but it has real implications. Engaged patients have better health outcomes, are more satisfied with their care and are much more likely to return in the future. To learn how you can get started engaging your patients, check out our blog post on how to increase patient engagement with patient portals.
Educational content hosted on patient portals can make it easier for patients to take a more active role in their care. They can have access to relevant information about their conditions, medications, all in one place on the Internet. Patients no longer have to sift through a stack of pamphlets just to get the information they need.
Patient Portals Can Be Used To Schedule Appointments.
A big part of staff time is spent on scheduling and verifying appointments. If a patient is able to do that themselves with automatic scheduling software, then that's one less thing that your staff has to worry about.
Time is also spent on reminding people of appointments. Patient portals can make appointment reminders automated, when integrated with your CRM that keeps track of all of these automations, which leads into the next benefit.
Patient Portals Can Integrate With CRM Software.
Your CRM, if set up correctly, can act as a single source of truth about your organization. It can include information about patient outreach campaigns and their conversion rates. Your CRM can also be a place where all patient information is securely stored and accessed.
Patient portals can integrate with this software, making certain tasks completely automated. If a patient portal has appointment scheduling and is integrated with your CRM, the patient's appointment is scheduled and a tag is applied in the CRM making it known that the patient has scheduled an appointment. This is powerful, and nobody on staff needed to do anything to make it work!
Medical patient portal integrated with CRM software make for a much more efficient organization. That being said, patient portals are not perfect and neither are CRMs. Most organizations need a fair bit of help making sure that they're doing their job properly. We at Sequence Health specialize in patient engagement solutions and marketing automation for healthcare organizations. Call us at 855-588-5918 for more information about how to make a patient portal work for you!