Why Text Messages Is Best for Healthcare Companies: 4 Amazing Benefits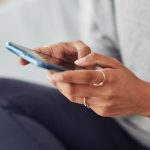 The impact of marketing strategies on the healthcare industry has shown impressive results. With the rise of health industry technology, there are now more opportunities than ever to reach out to patients and potential customers. According to a study, around 80 percent of patients said they would be willing to receive text messages from their healthcare provider.
If you're a business owner in the healthcare industry, then you know that communication is critical. In today's digital age, text messaging is one of the most efficient ways to communicate with your patients. Here's how:
1) Send Appointment Reminders
One of the fundamental ways to use text messaging in healthcare is to send appointment reminders. Studies have shown that appointment reminder text messages can reduce patient no-show rates by up to 30 percent!
If you own a healthcare business, then you know that no-shows are a big problem. They cost your business time and money and can also impact your patient satisfaction scores. You can also set up automated reminders, so you don't have to worry about manually sending them out each time.
2) Provide Better Customer Service
Healthcare companies can use SMS to provide better customer service in several ways. For example, they can use it to answer questions from patients or their families and give post-operative instructions.
Text messaging is a perfect way to communicate with patients who may not be able to speak on the phone, such as those who are hard of hearing, physically challenged, or have a condition that makes it difficult to talk.
Read more: Four Reasons Why Your CRM System is Your Most Valuable Asset.
3) HIPAA Compliant
Text messaging in health care is a secure way to communicate with patients. The Health Insurance Portability and Accountability Act (HIPAA) has strict guidelines about sharing patient information.
HIPAA-compliant text messaging is a way to share information with patients. Texting is considered a low-risk activity regarding HIPAA compliance because text messages are not stored on servers, unlike email. In addition, texts are encrypted and can be password protected.
4) Better Staffing and Increased Productivity
Another great benefit of patient texting in healthcare is it can help with staffing and productivity. By being able to communicate quickly with staff, you can ensure everyone is on the same page and that tasks are completed promptly. It can lead to an efficient workplace and better patient care.
Sequence Health provides the best solutions for healthcare sector. Our expert team provides you with the latest technology and software so that your hospital team can improve communication and collaboration.