15 Best Chiropractor SEO Steps To Find Your Patients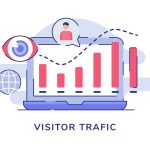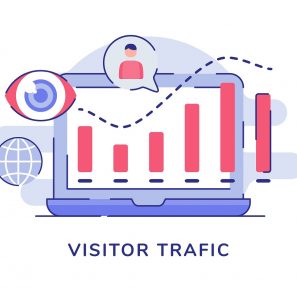 15 Best Chiropractor SEO Steps To Find Your Patients
You're the best chiropractor and you know it? But are your potential patients aware of it?
Chiropractor seo ranking success relies on a combination of tools such as healthcare call centers, patient portals, and Google My Business among others. All these tools and tips aim to improve your patients' experience.
Let's break down 15 steps you can take to improve your SEO and get more chiropractic patients
1. Have Accurate and Consistent Business Information
The most important information for SEO ranking is:
Business name
Address
Phone number
Local search engines will use these three as a yardstick to ensure all your data aligns and that your chiropractic practice exists.
Search engines will look at the
Relevance of your details to the patient's search query
Distance from the location term used in the search
The prominence of your practice
Ensure your website's information is identical to all other listings such as Bing Places For Business and Google My Business.
Inaccuracies will result in a negative ranking
2. Improve Local SEO
There are further steps you can take to improve local SEO.
Add a Google Map to your contact page
Use local images and optimize with location metadata
Create a separate page on your site for each service
If you have multiple locations, list them on separate pages
3. Encourage Online Reviews From Patients
Manage your reviews. Responding to both positive and negative reviews demonstrates your care for your patients. It also improves your SEO rankings.
Encourage new patients to review your chiropractor services on Yelp and Google. You can also use new customer surveys and discount incentives.
Reviews are regulated and impart social proof to your business. Dedicate a page on your website to reviews.
4. Upgrade Your Website
A clunky static website is as bad as no website at all. You have 2-8 seconds to make a good impression on a potential new patient.
Ensure your website is well designed and your WebHost offers you excellent speed and bandwidth. Your website shouldn't hang mid-query.
Once you're done with the basics of location, contact, and service information, you can add some upgrades.
Chatboxes that can be linked to your Facebook Messenger gives the patient a one-on-one experience. Include social media widgets
5. Optimize for Mobile Devices
As you revamp your website don't forget the visitors on mobile devices.
There is nothing as jarring as clicking onto a website not optimized for mobile. Having to zoom in and out or scroll left and right is takes away from the website experience.
Considering 88% of consumers who will search your chiropractor practice will do so on a mobile device, you must prioritize them.
6. Do Your Keyword Research
A huge part of chiropractor SEO is keywords. Which terms are your patients searching for? Research the terms applicable to chiropractic services specific to your locale.
I hope by now you know to not stuff your blog posts with keywords. Keyword usage must always be organic.
7. Show Your Appreciation For Your Patients
The personal touch is a great differentiator for businesses in almost any niche. Here's how you can make your patients feel catered to.
Personalize your emails by patient name
Offer discounts, coupons, giveaways to show appreciation
Birthday messages also make the patient feel seen
8. Focus On Expert Authoritative Trustworthy Content
Colin Powell said, "Great leaders are almost always great simplifiers, who can cut through argument, debate, and doubt, to offer a solution everybody can understand."
Cut to the heart of your patients' problems and give them solutions or direct them to your practice for relief. They will be thankful and Google will reward you with positive rankings.
9. Get Peer Reviews and Referrals
A great way to do this is to collaborate with local businesses that offer complementary services. Think hospitals and rehabilitation centers.
Strong community involvement and sponsoring causes in cash or kind will make you a household name in your area. Your practice will be the first name that comes to mind.
10. Capture With Social Media
With nearly 4 billion people using social media platforms globally, your chiropractor practice can only benefit from engagement on social media.
More than 80% of patients trust and rely on online reviews to find medical services. Take advantage of social media to engage with your patients and understand their interests.
11. Video Is the Future
According to 74% of marketers, videos have a better return on investment than static images.
For chiropractic services, video can be a great way to get the necessary information to your patients about procedures and aftercare.
Videos are also highly shareable which is a great benefit for your business.
12. Maximize Pay-per-Click Ads
SEO is a long game. Its short-term counterpart is pay-per-click ads. As you dedicate a chunk of your marketing budget towards content marketing and building your SEO ranking don't forget your immediate goals.
Google and social media ads can be customized according to your budget, target audience, location, and customer behavior.
13. Cohesive Digital Marketing Strategy
Marketing strategies for chiropractors should be interconnected across all online platforms.
The PPC ads, social media content, email marketing, and Google Business listing should all work together to funnel curious potential clients to patronize your services.
14. Analytics Are Your Friend
All the above steps would be ineffective if you failed to check the numbers. Analytics tell you what is working and what is not.
Google Analytics tells you where your website visitors are coming from, how many they are, and how long they are staying. By tweaking you can improve your ranking and customer satisfaction.
15. Embrace Healthcare Call Centers and Patient Portals
The world is moving towards remote delivery of services. For your return patients or those too far, this is a great option. Give clear instructions on how they can use telehealth on your site and the eligible services.
Outsourcing the design and management of your patient portals and telehealth will free up your staff to focus on customer service and your core offerings.