5 Ideas to Drive More Patients for Bariatric Surgeons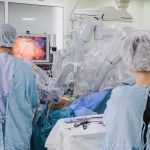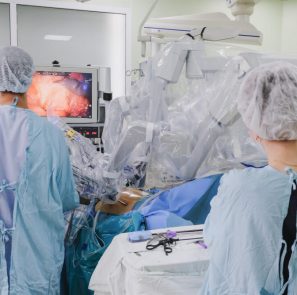 Bariatric surgery isn't new, but interest in these procedures is skyrocketing. This means that many new surgeons are entering the field, making it more competitive than ever before.
So, how can you drive more bariatric patients to your practice and get a bigger slice of the pie?We suggest bariatric marketing.
What Is Bariatric Marketing?
In essence, it is a subset of healthcare internet marketing that specifically targets those who are or might be interested in getting weight loss surgery.
Through links and keywords, patients reach your website, then the content helps them see how your practice can assist them in reaching their goals.
Most people considering surgery will spend a lot of time online doing their research, learning about procedures, lifestyle changes, and surgeons before they decide on surgery. You want to be one of the sites they land on during this stage.
How Can You Enhance Your Bariatric Marketing?
Our top suggestion is to work with a patient engagement company that has bast experience within the field of bariatrics.
They will best understand the ins and outs of SEO and specifically what people interested in bariatric surgery are looking for.
Their weight loss marketing strategies will likely focus on the following 5 ideas:
1. Build Your Online Footprint:
Having a website isn't enough. You also need to be active on various social media platforms and have your Google My Business place always up to date. Additionally, you'll need to respond to patient reviews, both positive and negative.
2. Create Quality Content:
Search engines aren't interested in content that is too short, pure fluff, or otherwise not informative. Make sure your content on every platform helps patients feel more knowledgeable and answers important questions they might have.
3. Incorporate Keywords:
And typically, this means incorporating global keywords and local keywords. Global keywords are those that anyone might search, while local keywords are specific to your geographic region.
4. Make Contact Simple:
People considering bariatric surgery are often on the fence about making the jump. You don't want to force them to make a call or go through a drawn-out process just to get in touch.
5. Embrace Visual Media:
In the digital age, text alone is not enough. Look into medical video production so you can incorporate video content on your site and across your social media platforms.
Of course, when you partner with the experts, it does get a little more complicated than that. To learn more about comprehensive bariatric marketing strategies, contact Sequence Health.