6 Signs for Outsourcing Your Medical Call Center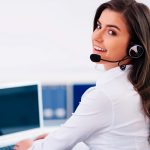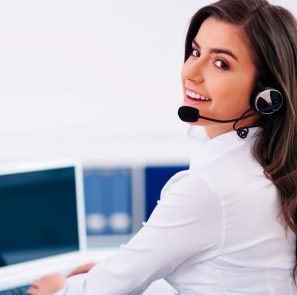 Healthcare today has moved beyond being purely transactional and now value-based care is the focus. Value-based performance centers around patient experience , efficient processes, and good customer service. These in turn lead to higher patient retention and revenue. One of the cornerstones of value-based healthcare is an efficient medical call center.
Additionally, the Centers for Medicare & Medicaid Services (CMS) requires annual hospital submissions from the Hospital Consumer Assessment of Healthcare Providers and Systems (HCAHPS) survey. This data is used in classifying the payment level of healthcare providers within the Inpatient Prospective Payment System (IPPS). This financial incentive from the federal government hinges on service measures such as staff responsiveness.
With a growing practice, maintaining stellar service in your call center can become exceedingly difficult. How do you know when to outsource your healthcare call center?
6 Signs to Outsource Your Medical Call Center
Low Healthcare Call Center Efficiency
If patients' hold times are longer than 60 seconds or more than 5% of patients hang up unattended, your practice is in over its head. This usually indicates an understaffed call center or staff members who are poorly trained. Another sign is call rerouting being less than 99% accurate.
High Call Center Staff Turnover
Usually, in-house call centers are entry-level positions staffed by people who have basic front desk training. This is an inadequate skillset for a healthcare environment. Their skill limitation will show up as an inability to handle patients properly or dissatisfaction and resignation in favor of other jobs within the organization or elsewhere.
No Ongoing Coaching and Training for Call Center Staff
Employees who feel ill-equipped to serve patients will be frustrated and are more likely to quit. More importantly, they will transfer their frustrations to the patient with the poor service that they deliver. This leaves a lasting negative impression on patients and affects customer retention.
Dissatisfaction Among Referring Physicians
Specialist visits constitute more than 50% of outpatient cases and one in three patients is referred to a specialist each year. This is a huge chunk of the business that could be underperforming due to an inefficient call center.
If patients are not getting through, neither are primary care physicians with their referrals. This is money down the drain for your practice.
Inconsistent service and procedures
A practice with several departments should have a call center that services and is in touch with all of them seamlessly. A lack of this integration shows in the need for multiple calls for the patient to receive all the care and tests they need.
Poor Call Data Entry and Review
Data is a key building block of service delivery and customer relations. Data quality is essential in making sure that you're giving your patients the best and your practice stays on target, financially and service-wise.
If you cannot positively answer these questions, it means your call center needs an overhaul.
1 Is your call center verifying insurance and entering the correct billing and payment information?
2 Do you know how much your appointment volume grows year on year?
3 Are you able to monitor dropped patient handoffs?
4 Do you regularly review data from calls and your medical patient portal against your guidelines?
5 Do you have the data and tools to evaluate customer service quality?
Outsourcing your call center can free up both time and resources to expand your business and offer better service both via call and on your medical website. Contact us today to find the right call center solutions for your practice is that it's more effective.