Does Patient Satisfaction Impact Reimbursement?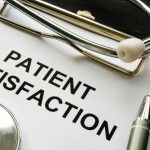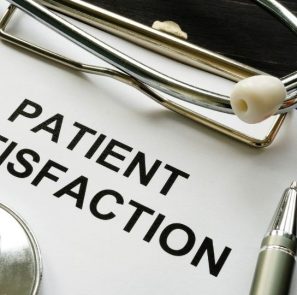 The concept of patient satisfaction is not new. In fact, it's been around since the late 1960s when a group of researchers developed the first-ever patient satisfaction questionnaire. It was created to measure how well hospitals were doing in terms of meeting their patients' needs and expectations.
But there are several other factors that play into patient satisfaction which we'll discuss later on in this post. One thing is for sure, though: patient satisfaction can have an impact on hospital reimbursement!
What Is Patient Satisfaction?
Put simply, patient satisfaction is a measure of how pleased or happy a patient is with their care. It's important to note that it's not just about the quality of care provided (although that's certainly part of it); patients can be happy with their care even if they don't feel like they received perfect treatment. There are many different ways to measure patient satisfaction, but there are two common ways:
1. The HCAHPS Survey (Hospital Consumer Assessment of Healthcare Providers and Systems) is how most hospitals track their patients' satisfaction. It's a standardized survey that focuses on certain aspects of care like communication with nurses, responsiveness of the hospital staff when you need something, whether your pain was well controlled, and more.
2. The CAHPS survey (Consumer Assessment of Healthcare Providers and Systems) is similar to the HCAHPS survey, but it's for use in outpatient clinics, dental offices, pharmacies, and other types of health care facilities.
How Can Patient Satisfaction Impact Reimbursement?
If your hospital tracks patient satisfaction scores, then the federal government can use those numbers to determine how much Medicare will reimburse for services. The more satisfied patients are with their care at a particular hospital, the better that hospital's reimbursement rates are. Note: this is not true of all hospitals; some still get reimbursed using fee-for-service.
How Can I Improve Patient Satisfaction?
Here are some things to focus on when it comes to improving patient satisfaction:
2. Make sure your staff is friendly, responsive, and helpful.
3. Be open about pricing information so patients can make informed decisions for themselves; avoid any surprise charges or hidden fees that may come up.
4. Institute a standardized system for getting and analyzing patient feedback.
Hospital performance rankings are not the only factor that's taken into account when it comes to reimbursement, but they can definitely play a role in terms of how much you get paid for services rendered. Patient satisfaction is just one part of making sure your hospital gets reimbursed well.
Need help understanding your patient experience statistics? Allow Sequence Health to help you. Want more immediate guidance? Read: How to Measure Patient Satisfaction in Healthcare.