Healthcare Advertising Strategies for Doctors & Physicians in 2021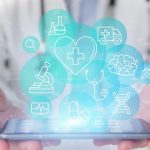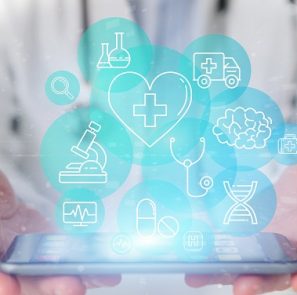 2020 is now over, but the COVID-19 pandemic continues to rage on. There is an end in sight, but despite this, many things have changed. Telehealth has become more accessible (and more expected), more people are scheduling appointments via the Internet, and patient portals have become an absolute must.
Online marketing for doctors has been an important investment for decades now, but it's more important now than ever. So how can healthcare advertising fit into hospital marketing strategies? Let's find out.
What is Online Healthcare Advertising?
Online advertising is exactly what it sounds like: purchasing ad space on an Internet platform to be seen by people who are browsing that particular website or group of websites.
The most popular platforms for online healthcare advertising are Google Ads, Facebook, Instagram, and Bing. There are far more advertising options for doctors, but our focus will be on certain categories of online advertising platforms.
What Are Some Healthcare Advertising Strategies for 2021?
Search engine advertising
Search engine advertising is the most powerful form of advertising there is for a healthcare business. When you're advertising on a search engine, you're showing your ad to people who are specifically looking for you. This is powerful because you're already advertising to hot leads!
You can buy search engine ads through Google, Bing, and Yahoo, but Google Ads are the most popular.
Social media advertising
Social media advertising is when you purchase ad space on a social media platform. Facebook ads are the most common, because you can use Facebook ads to buy ads on Instagram and Messenger. There are also Reddit ads, Twitter ads, LinkedIn ads, and Snapchat ads that you can use.
Social media advertising is powerful because of how well you can target a specific prospect. The trouble is that you have to be careful about advertising specific services to specific people as it could constitute a HIPAA violation. Make sure you understand HIPAA's rules on using patient data!
Healthcare video advertising
Video advertising, usually done on Youtube, uses video ads to get eyeballs. The benefit of video advertising is that you're able to use the medium to not only get attention, but keep someone's attention as well. Not only that, but Youtube (run by Google) allows you to only show your ad to people in a certain area.
Video is a highly engaging medium, and Sequence Health has another article on healthcare video marketing that you can check out here.
Should I Hire A Medical Advertising Agency?
It's entirely up to you whether you want to hire a medical advertising agency. The biggest benefit of hiring one is that you will not need to have your own staff working on the advertising. However, you do surrender some control.
Medical advertising agencies have expertise in online marketing that can take years for a staff member to develop, and the cost of hiring a medical advertising agency is typically cheaper than it would be to have a full-time salaried digital marketer in house.
Sequence Health provides patient engagement solutions as well as medical digital marketing services all across the USA.