10 Topmost Healthcare Marketing Tips In 2020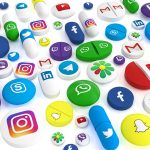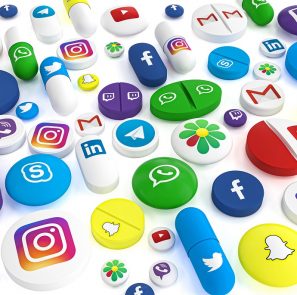 Marketing for healthcare continuously changes. It's challenging to identify healthcare marketing trends and determine which strategies to use to reach prospective patients. Healthcare establishments will get the best results by planning and fine-tuning their marketing strategy with the help of a few trending marketing tips.
What is Healthcare Marketing?
A process of strategically reaching out to healthcare audiences via messages and experiences to attract patients, develop strong relationships, and keep users engaged with your business.
Planning Your Healthcare Marketing Strategies
Every healthcare establishment should have a plan in place to keep up with trends in the industry to remain competitive. Crafting the right messaging in tune with those trends will allow your business to engage with your target audience at the right time.
Fine-tune your healthcare marketing strategy
Here are ten tips for fine-tuning your healthcare marketing strategy in 2020.
The brand messaging of your healthcare business should remain intact when implementing a marketing campaign across a variety of channels.
Evaluate the online patient experience
Patients want to find the information they are looking for on your website quickly, view it clearly, and find it useful. You want patients to be able to interact with your medical site to be involved in their healthcare.
Build a responsive website
A responsive website will display beautifully on any device regardless of the screen size. 40% of people will stop engaging with a website if the content or layout is difficult to navigate, graphics are unattractive, or the site doesn't load properly.
The content draws visitors and search engines to your site. Regularly producing the best healthcare marketing content for your website that is valuable, consistent, and patient-focused will establish your healthcare business as a trusted authority in your field.
40% of users will abandon a website that takes more than 3 to 5 seconds to load. Periodically test the site speed to be sure you are capturing all users.
Build a mobile responsive website
48% of people view websites and posts on their mobile phone or tablet. You want to be sure your site can be seen on any size screen to engage all viewers on your website.
Optimize for the search engines
80% of consumers do their product and service research online. However, less than 10% of search engine users move on to the second page of search results. If your healthcare website doesn't rank on the first page of results, consumers will not find you.
Utilize PPC and display ads for Healthcare marketing
Pay-per-click advertising and display ads can help a healthcare clinic or practice increase brand awareness and move your website up in rank on search engines in a relatively short time.
Most healthcare marketers are using healthcare videos to connect with existing and potential clients, engage with them, and convert them into regular clients. Videos are being used to introduce the healthcare business and staff, inform patients about services, processes, and health conditions.
Implement social media strategy
Marketing on social media platforms such as Facebook, LinkedIn, and Twitter is an opportunity for your healthcare establishment to reach a broad audience with your products, services, and message and stay connected to existing clients
Using these tips to plan and fine-tune your healthcare business's marketing strategy should reward you with an increase in prospective patients, website traffic, and loyalty among existing healthcare clients.