Video Marketing Strategy for Healthcare & Medical Practices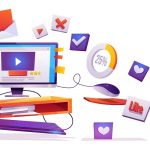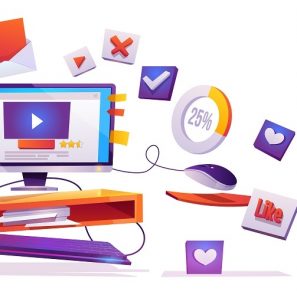 On the Internet, content is king. This doesn't just refer to written content, either. The average American spends hours every day watching online video. But this trend isn't just limited to cat videos and video games!
Popular healthcare channels such as Dr. Pimple Popper, Healthcare Triage, and Dr. Beau Hightower are run by actively practicing medical doctors and get millions of views each month from people all over the world. It stands to reason that your medical practice or healthcare business can benefit by creating videos for a worldwide audience. But how should you go about it?
Why Invest in Video Marketing for Healthcare?
Builds Your Brand Image
Video marketing is an easy way to build a brand image. Why? Because on video, you can present your brand however you want. You can be seen as empathetic, knowledgeable, reliable, and all of the things that make an effective healthcare practice.
Makes You an Authority
By sharing information (especially new and valuable information), your brand can become an authority in your space. For example, if you provide bariatric surgery and you have a channel that talks about various weight loss options, protocols for patients, and success stories, your channel can become a host of important information. By connecting your business to your channel, your business becomes an authority on the back of your video content.
Provides Shareable Content for Social Media
Social media values video content, and it's easy to see why. Video content keeps people on platforms like Facebook and Instagram, and video content is very readily shared by people who watch it.
By producing highly valuable and engaging video content, you can leverage the power of social media to your advantage.
Healthcare Video Marketing Best Practices
Educate and inform your audience.
Your video content needs to impart important information on your audience. Medicine and health are very complicated, and most patients are simply not very health literate. If your video content improves the health literacy of your patients by using certain terms correctly, explaining what certain jargon means, and expounding on the impact and importance of said jargon, your content will be easier to watch while also being more informative as a result.
Be empathetic.
Health issues are worrisome for patients. Just thinking about going to a hospital or clinic makes some people uncomfortable. For this reason, you want the people in your videos to be relatable while also making your audience feel like they're not dealing with their issues by themselves.
You want your video content to be receptive of your audience's worries. The people in your videos need to show the audience that they care about their issues and that the videos are made to help. It's not just about education: it's also about showing that you understand how your audience feels.
Solve common problems.
Good informational content adequately answers questions that people have about the topic that you introduce. The easiest way to do this is to look for common problems faced by your prospective patients and solve them with quick video explanations.
Do people know what to expect before they come into your office? What are common questions people have about certain conditions or health topics? By addressing these, you can solve common problems that patients often have.