4 Secrets To Effectively Market Doctors' Offices & Medical Practices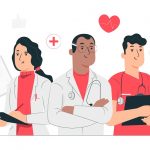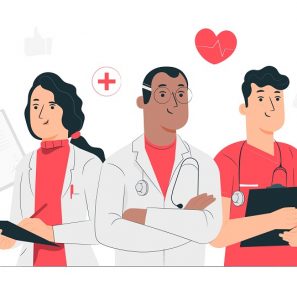 Most doctors get into medicine to save lives and make a real impact on their communities. They did not go into medicine because they wanted to run a business. Problem is, medical practices ARE businesses and they need to be run as such if they're going to succeed. Part of running a business is marketing it effectively, making sure that people know who you are, what you do, and what you can do for them.
Doctors often report that the operational and business aspects of running the practice are the most stressful parts of their job. We're here to make it a little easier. In this article, we're going to go over a few tips on how to market medical practices.
4 Secrets To Marketing Your Medical Practice
Be where your people are, and engage with them.
Where do your people hang out? Apply this to your community. Sponsor community events and spend time with your local chamber of commerce or board of trade. Be active on social media, as well, so you can share content and company updated with the people who care the most. You need to be visible on the search engines so you can be seen by those who are actively looking for you. Investing in search engine optimization (SEO) and pay-per-click advertising (PPC) is an important part of making sure that people can find you.
Ask for reviews from patients and referring physicians.
In the digital age, people trust online reviews far more than they trust marketing material. Use this to your advantage!
Get patients to leave honest reviews of your practice on Yelp, Facebook, Google, and other places online. How do you do this? Just ask! When your patients are about to head out the door, ask them to leave a review about their experience. Send reminders to patients via email. Or, call them and ask if they'd like to share their experience.
Become an authority.
One excellent way to market your practice is to provide quality information for the wider online community. Blogging and videos are a great way for you to engage with people while also giving people the education and information they're looking for.
By sharing your point of view and giving people real help through blog posts and videos, you can eventually become a trusted resource for people looking for info.
Embrace new ideas.
At the dawn of social media, some people became early adopters. Those who were able to find their audience on social media early on gained a distinct advantage from those who didn't.
Of course, not all new ideas make sense, but by giving them a little more thought and diving a little deeper into the latest technologies, you could find a goldmine for your practice. There's always room for new ways to communicate with patients!
Are you in need of some ideas for medical online marketing? Check out this article for more ideas for marketing your medical practice!