Patient Engagement in Healthcare: How Understanding The Patient Experience Produces Better Outcomes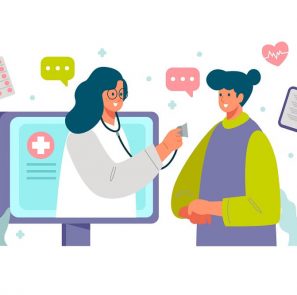 Patient engagement is a term commonly used in healthcare organizations. It's used so much that its meaning has become muddied and those who discuss it may as well be talking about different things.
For those who are interested in patient engagement to produce better patient outcomes, this topic is highly important and its specifics are not to be ignored. So how is patient engagement so important, and why should we be focused on implementing initiatives to improve it? Let's discuss.
The Benefits of Focusing on Patient Engagement in Healthcare Organizations
It's clear that patient engagement is beneficial. But what are the statistics on patient engagement improvements? Let's find out.
Impacts on Patient Satisfaction
A study done for the California Healthcare Foundation showed that a focus on patient engagement improved satisfaction. By implementing a way for patients to get online access to their health records, they were able to report a 90% satisfaction rating.
Happier patients mean patients who are more likely to return for another issue, or to continue care with your organization for their current issue. It also means patients who are more likely to refer other patients who are suffering from similar conditions. This results in your organization's growth.
Impacts on Health Outcomes
Does focusing on patient engagement actually help the patient get better? The answer is yes. A meta-analysis published by Health Affairs showed that more engaged patients have improved health outcomes than those who are not. In the paper, they discuss several different sources of evidence that show improved health outcomes in more engaged patients. Read the full paper here.
How Healthcare Organizations Can Improve Patient Engagement
Involve patients in decision making.
Of course, a patient cannot diagnose themselves or prescribe themselves medication. However, they can play an active role in their health by making decisions with their physician.
Have physicians spend enough time with them so they have enough information to make an informed decision. It's tempting to just provide them with all the information they need, but it's not the same as an involved discussion with their physician.
Improve your patient portals.
Not all patient portals are equal, and some are downright difficult for patients to use. Some patient populations care a lot more about what their patient portals provide.
Many patients have expressed that they want a large variety of features in their patient portals, including:
Easier to understand information
Billing details
The ability to book appointments online
Telehealth features
Summaries of their appointments
Just having a patient portal isn't sufficient: you need your portal to be doing a good job of engaging the patient. Most importantly, the patients need to understand how to use it.
We at Sequence Health provide patient portal solutions that integrate with your current systems while also providing the features that patients want. Call us at 888-986-3638 to talk about your patient portal needs!